Truluck's is committed to securing the health, safety, and well-being of their Ambassadors and Guests.  After plenty of research, Truluck's has partnered with airPHX ® systems – the leading solution in producing clean air and safe indoor surfaces. airPHX  devices have been thoroughly tested in laboratory and real-world commercial space including hospitals and athletic facilities. This will ensure up to 98% of many common viruses and bacteria, including Coronavirus, are eliminated from the air and surfaces.
Located in the vibrant Warehouse District at 4th and Colorado Streets, Truluck's Austin Downtown sits a short walk from the convention center, blocks from the State Capitol Building, and surrounded by live music venues and downtown hotels. Truluck's is committed to serving the freshest seafood available,  and creating memorable moments nightly for our guests.
400 Colorado Street Austin, TX 78701
Lounge, Dining Room, and Curbside Service Hours:
4:30pm-9pm Sunday through Thursday

4:30pm-10pm Friday and Saturday
Our Seasonal Recommendations
Explore these fresh-catch favorites while you can. We only serve them during the season, at the peak of freshness.
Fresh Florida Stone Crab Claws
From our traps to your table in hours. Served chilled and pre-cracked with a specialty mustard. In season October 15th-May 2nd.
Miso-Glazed Sea Bass
with crab fried rice and chilled cucumber slaw
Prime King Crab Leg
the Ultimate of King Crab, with lemon-garlic butter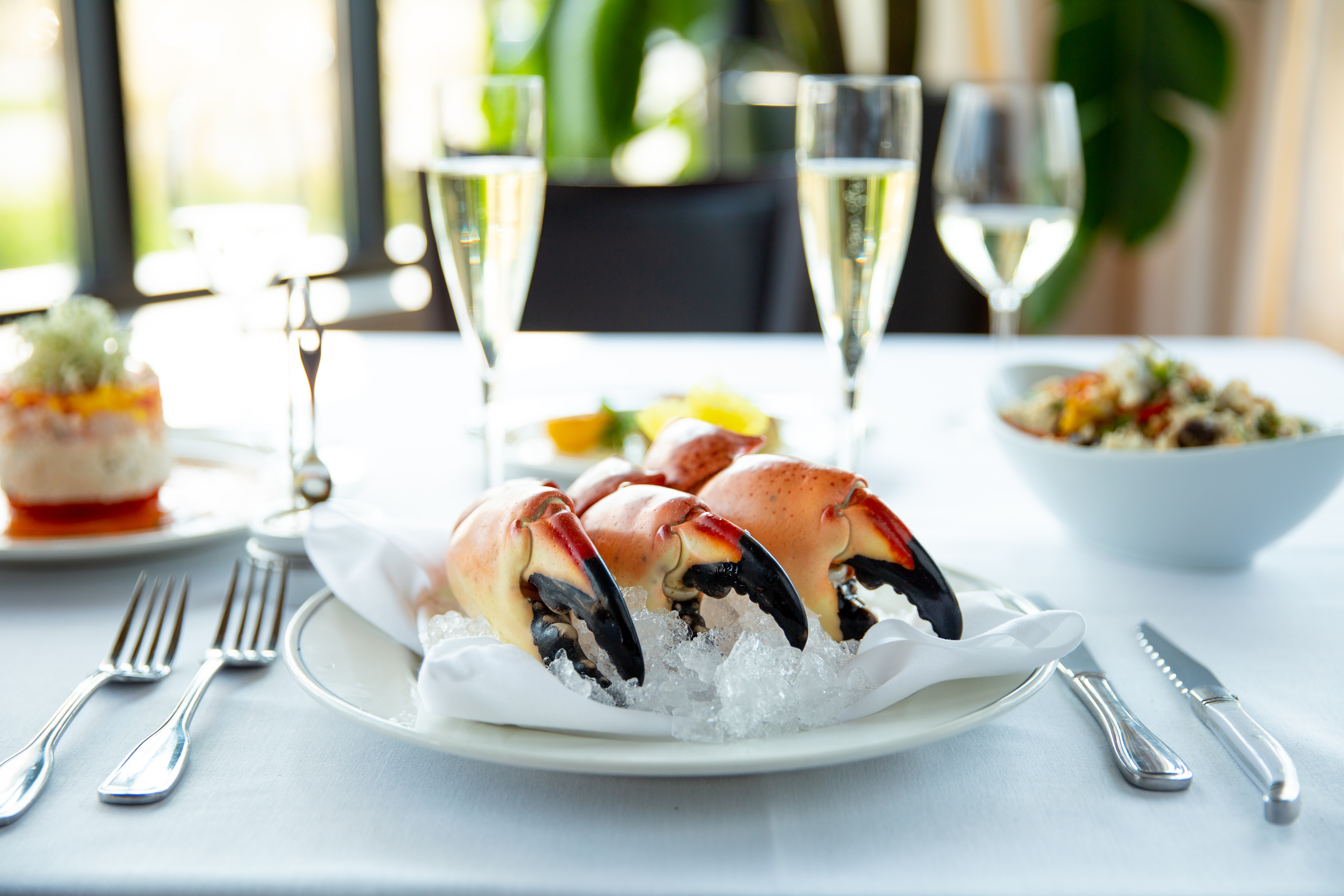 Live entertainment every Friday & Saturday