Yucatan Stone Crab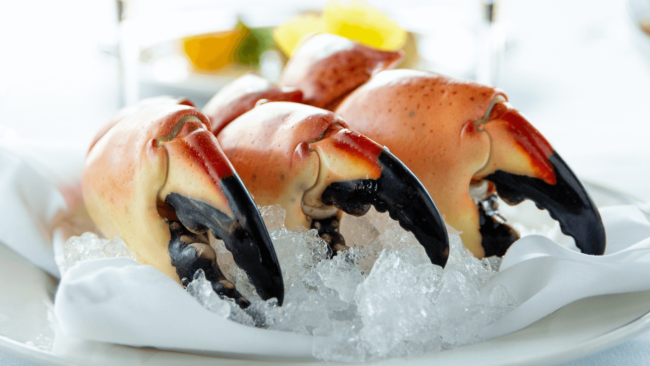 It's no secret that we are pretty crab focused here at Truluck's, and Florida stone crab is a major part of our identity. We never serve frozen stone crab so you can imagine the void that's left when May rolls around, the season ends, and everyone misses our beloved Florida stone crab. Lucky for us (and you), we have formed a new partnership with a company called Abbia from Yucatan. Abbia produces several amazing delicacies that we will discuss in detail later, but the big one is stone crab. We're talking real stone crab – not an offshoot, but real, honest stone crab. So, let's talk Abbia, their history, the fishing that they do and what makes them special.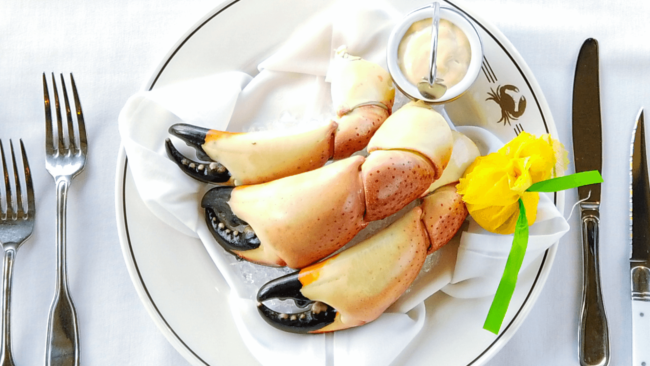 A gentleman named Marcello Gallant owns the company. His mother was from France and relocated to Mexico, while his father was an Italian chef who worked on cruise ships, eventually relocating him to Mexico as well. The two met, married, and along came Marcello. After some time in San Diego, his dad decided to return to Italy and opened a restaurant. It's worth noting that he was a very well-known chef in southern Italy and had a keen eye for high quality product. A young Marcello began working at the restaurant and, after peeling "so many potatoes, I thought my father hated me", his father started teaching him what to look for in seafood at the ports daily.
Marcello fell in love with working directly alongside fishermen and delivering high quality seafood. As his relationships grew, he began to help his friends in other restaurants find product. Eventually, he partnered with a friend who had natural aptitude for business, convincing him to move to Mexico and run a shrimping operation. Although the shrimp business was extremely lucrative, it didn't have the personal touch Marcello was passionate about. After leaving, he began really looking at the fresh, delicious seafood that Mexico had to offer, drawing him to octopus at first, then stone and blue crabs. Marcello partnered with a man named Arian who had extensive experience working with the US, China, and Japan. From that, Abbia was born.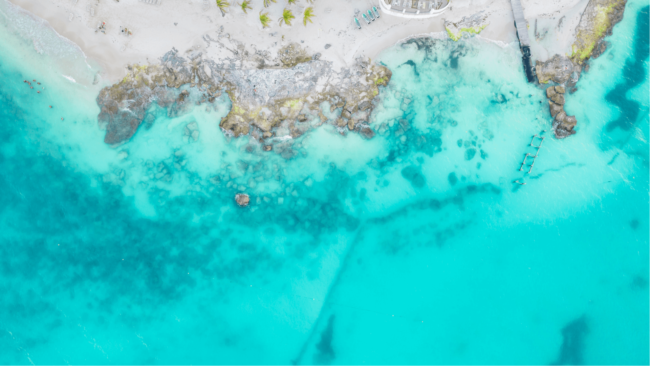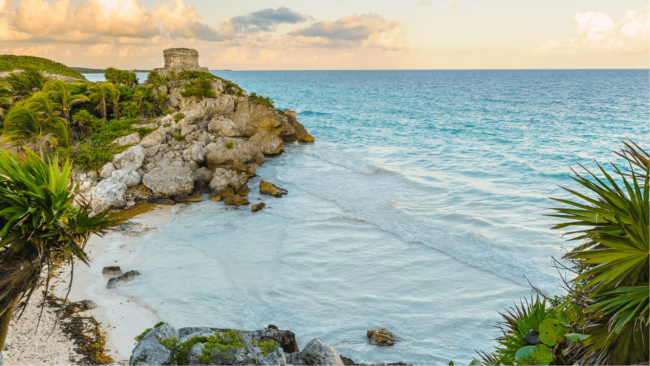 The cool thing about Abbia is they're old school when it comes to fishing but have all the new technology for processing. Everything is tagged and accounted for from the moment it leaves the water. More importantly, everything is done with sustainability in mind. This is vital for countless reasons including the obvious safety to the eater as well as the health of the ocean. There are a lot of shady fishmongers out there, so when you find people that are passionate about the animal and the environment, you make sure to partner with them, uphold safety, and keep quality top of mind.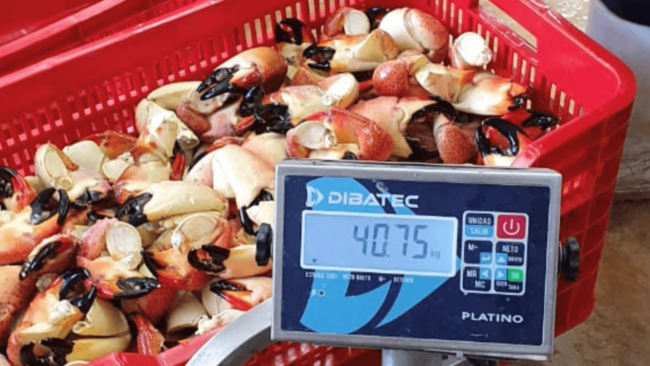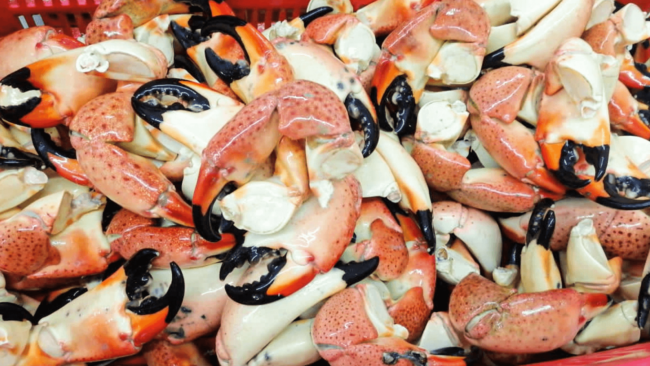 Here's an example of their old school style: the method Abbia uses to fish for the unique Octopus Mayan, exclusive to this fishing region, is the same way ancient Mayan civilizations fished for octopus. They use little boats with two small canoes built for one person, jimbas, attached to them. The team goes out in the middle of the biomass, release the jimbas and fish with strings attached to bamboo canes. No hooks are involved. They tie pieces of crab to the string and lower the lines, so when the octopus wants to eat, they pull it up and, using the Japanese method, puncture the head to deliver a quick, painless death with no stress. Additionally, female octopus will not eat when pregnant, so most of the catch is male, allowing for constant repopulation. Marcello constantly refers to this process using the word sacrifice – we appreciate how he makes it personal and respectful.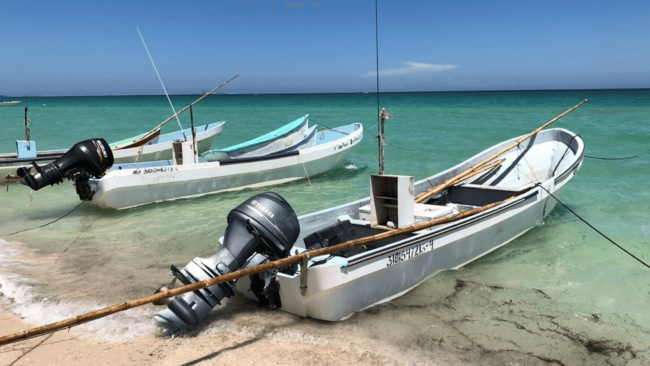 Returning to the purpose of our partnership, what makes Abbia stone crab special is they catch the same species as the Florida stone crab, own and sail their own boats, have their own cooking plant with complete control of the process from start to finish, and only cook with filtered water. This is how our partners in Florida do it, but it's rare in Mexico and Texas to find this high-quality sea food. We always make sure our guests experience the best quality out there and we can confidently say that stone crabs from Abbia fit the bill. Simply put, these crab claws are delicious and sustainable. You want stone crabs; we have them – fresher than fresh as always. Your table is waiting.