112,000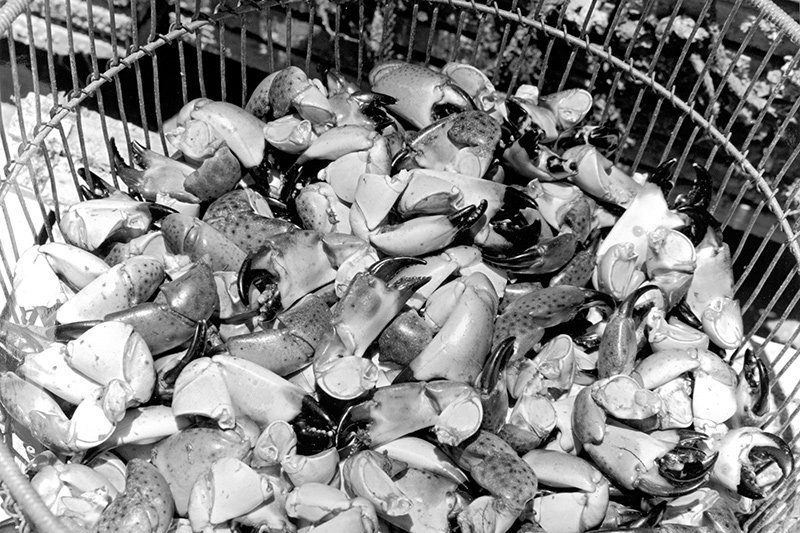 That's how many pounds of fresh Florida Stone Crab claws we capture, prepare, and serve to our guests each year. But only during season, October 15 through May 15.
0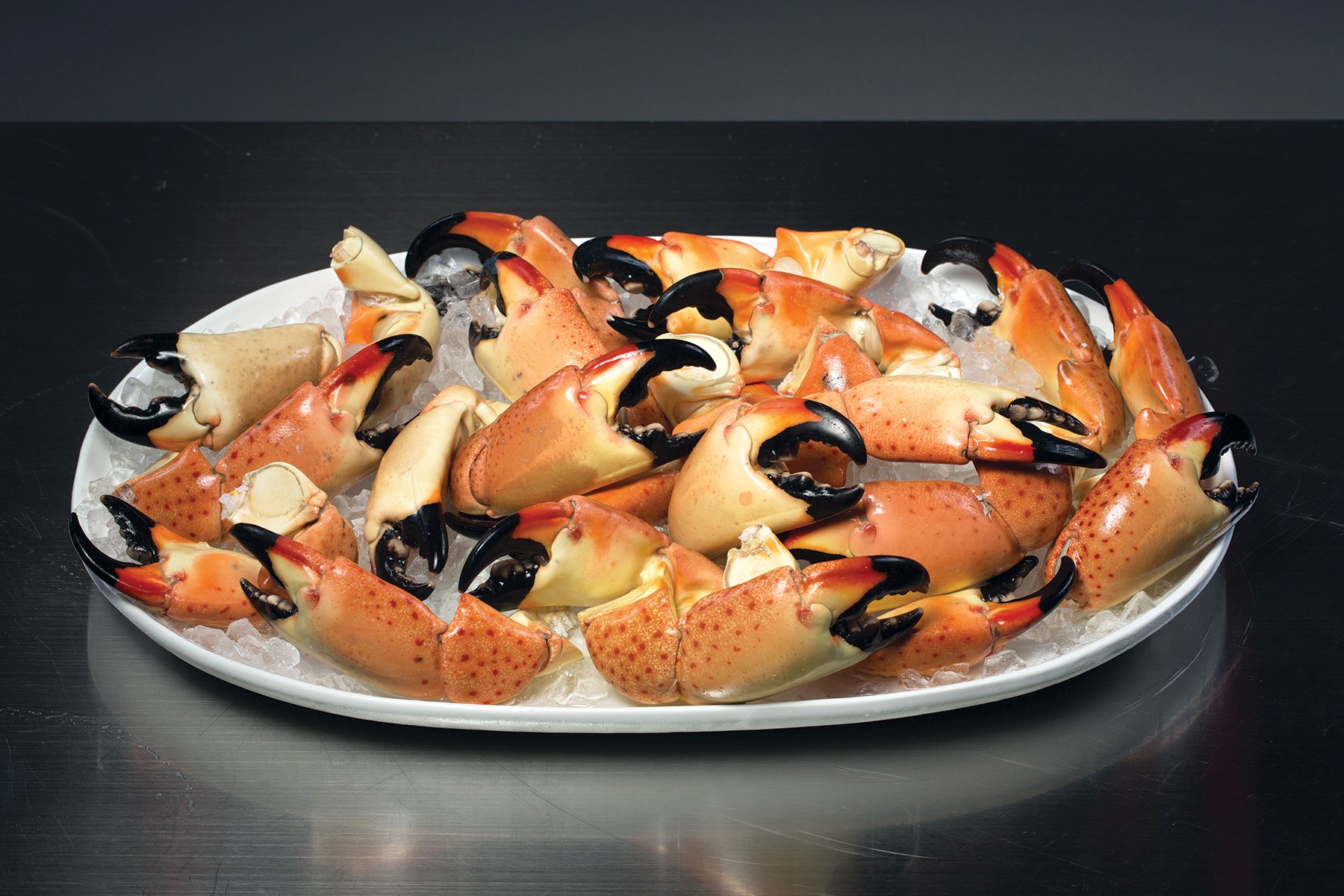 The number of frozen Florida Stone Crab claws we will ever serve our guests. Pro Tip: If a restaurant offers Florida Stone Crab out of season, it's frozen. Never at Truluck's.
24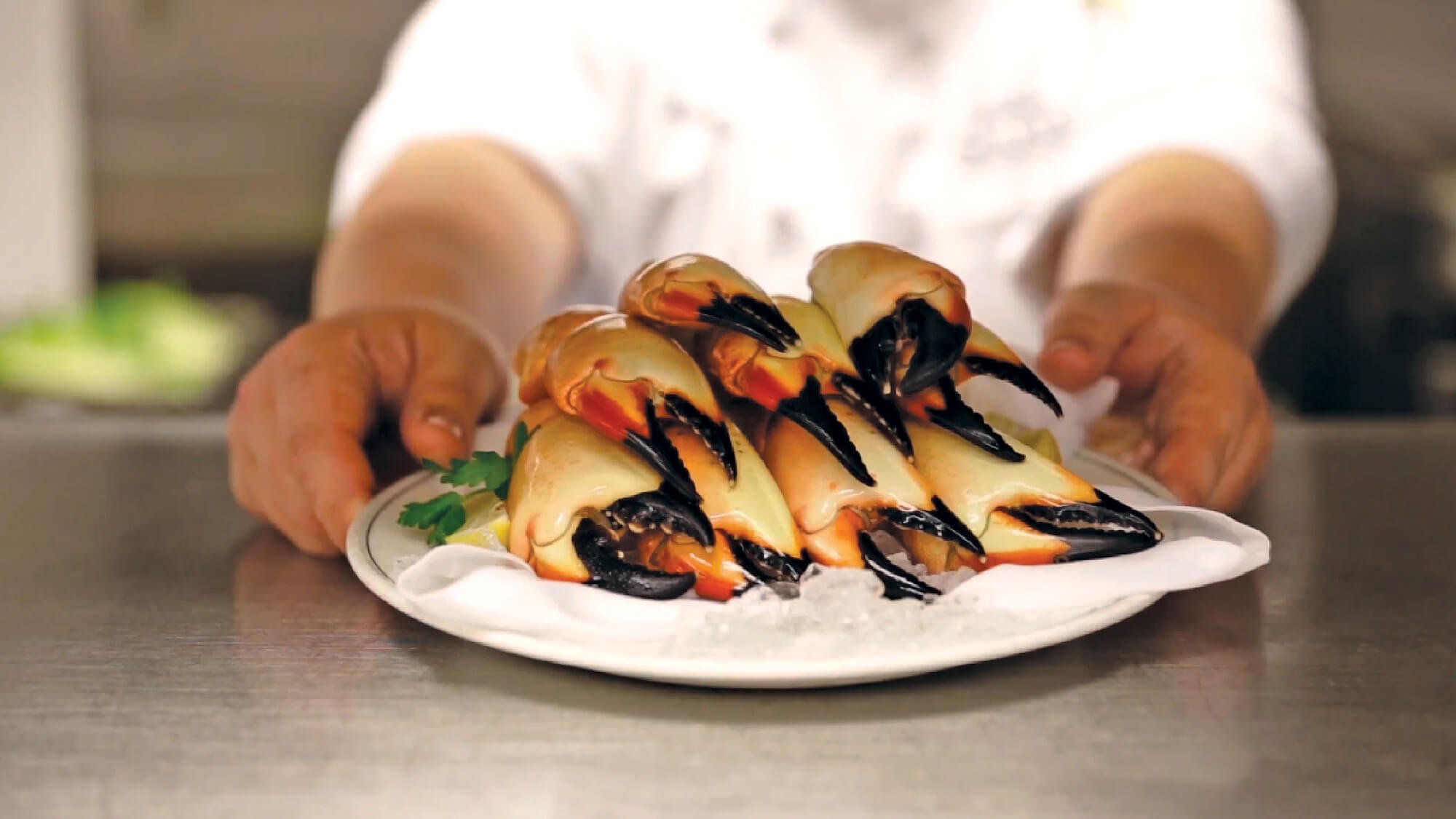 In less than 24 hours, our Florida Stone Crab claws arrive fresh from our traps to your table. Our crabbers capture, cook, and pack the crab in ice for delivery to our restaurants.
Utmost caring
for the crab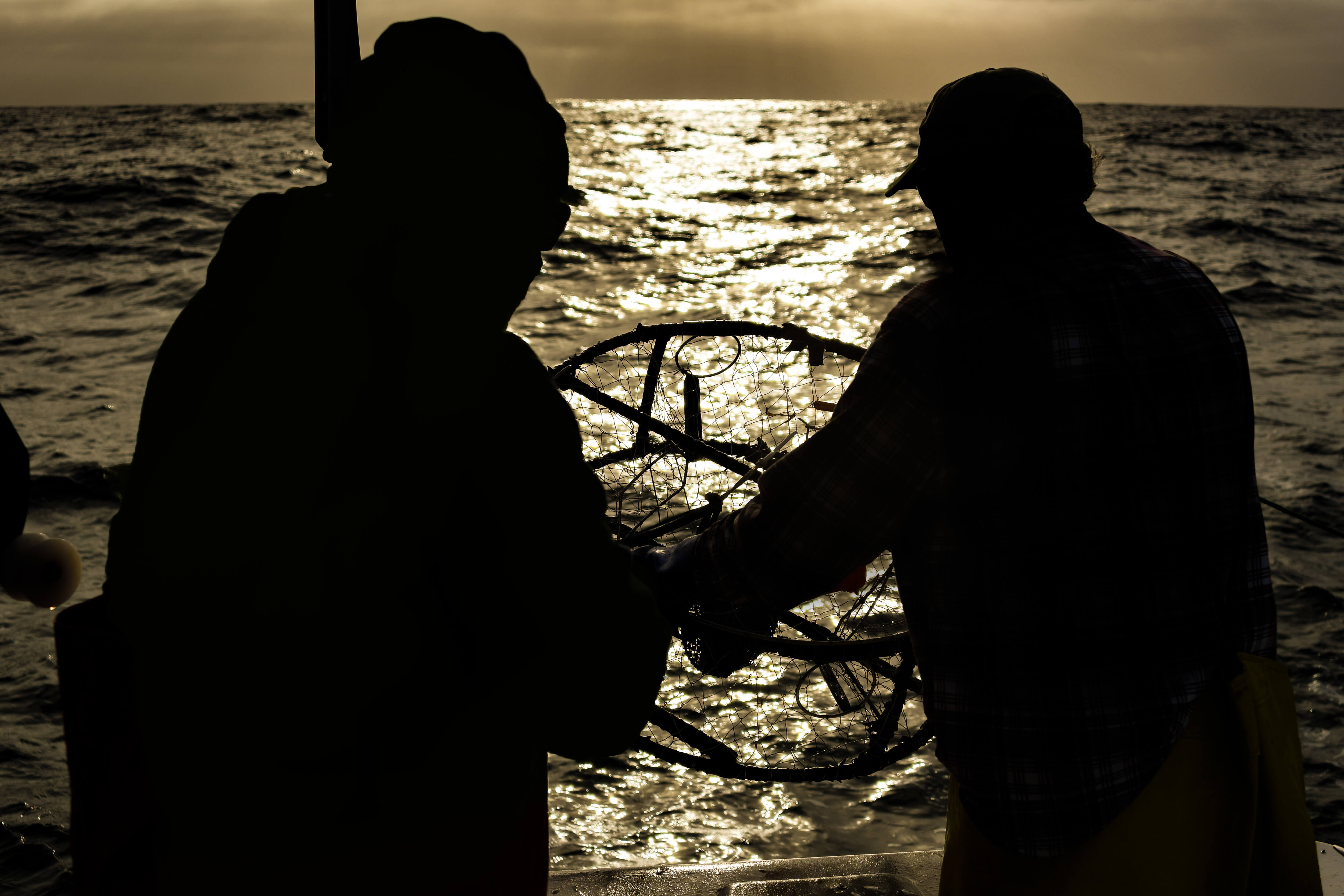 Our crabbers are a do-no-harm kind of folk. Each day during season, their boats venture out into the turquoise waters surrounding the Florida Keys. There they capture the crab in humanely designed wooden traps, and haul them onboard. The crabbers then delicately remove a single claw, and gently return the crab to their ocean habitat. The crab will regenerate the claw in coming months, ensuring the health and sustainability of the species.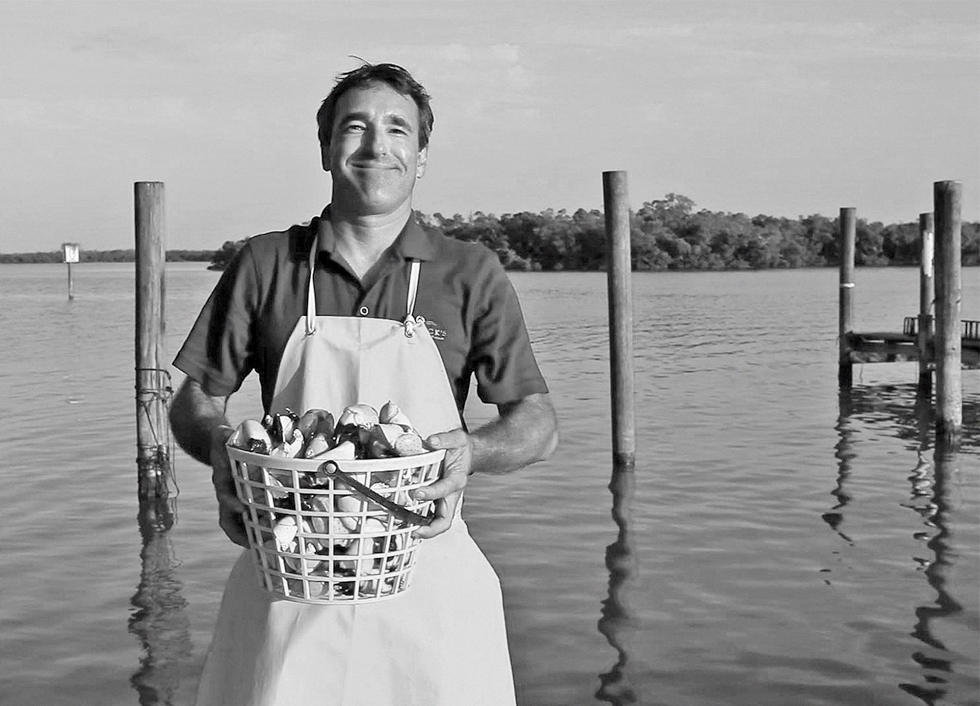 Our Crabbers
All Florida Stone Crab we serve is captured and prepared humanely and sustainably by our dedicated team of crabbing professionals, who've maintained these unwavering standards for three generations.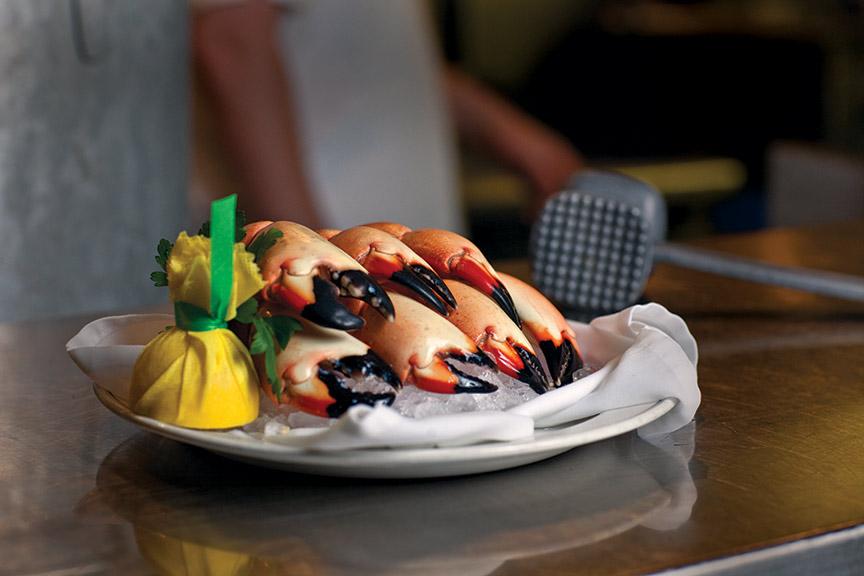 Unmistakable flavor, undeniable freshness
There's simply no mistaking the one-of-a-kind taste of fresh Florida Stone Crab claws. Their velvety texture and sweet flavor profile have created legions of devotees. This remarkable crab is 100% carnivorous, resulting in a meaty, protein-rich mouthful. We serve the claws fully cooked, chilled, pre-cracked, and ready to devour. But beware the frozen Florida Stone Crab offered elsewhere. Freezing these exceptional crab claws robs them of their distinctive flavor and character.
Testimonials
"Truluck's is a true gem. Love the food, great service, atmosphere, and live music. Victor the bartender is amazing! My favorite dish is the chilled seafood coronation."
"The best place for a great power lunch in Miami, with the best seafood in town. Great service by Alex and Gustav. Until Next time."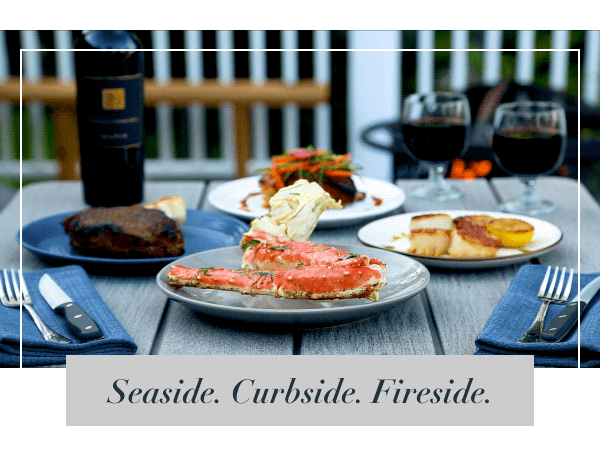 Curbside Service
Now Available.
A Big Night Out Starts at Home. Expertly prepared, carefully packaged and safely delivered to your vehicle.
view menus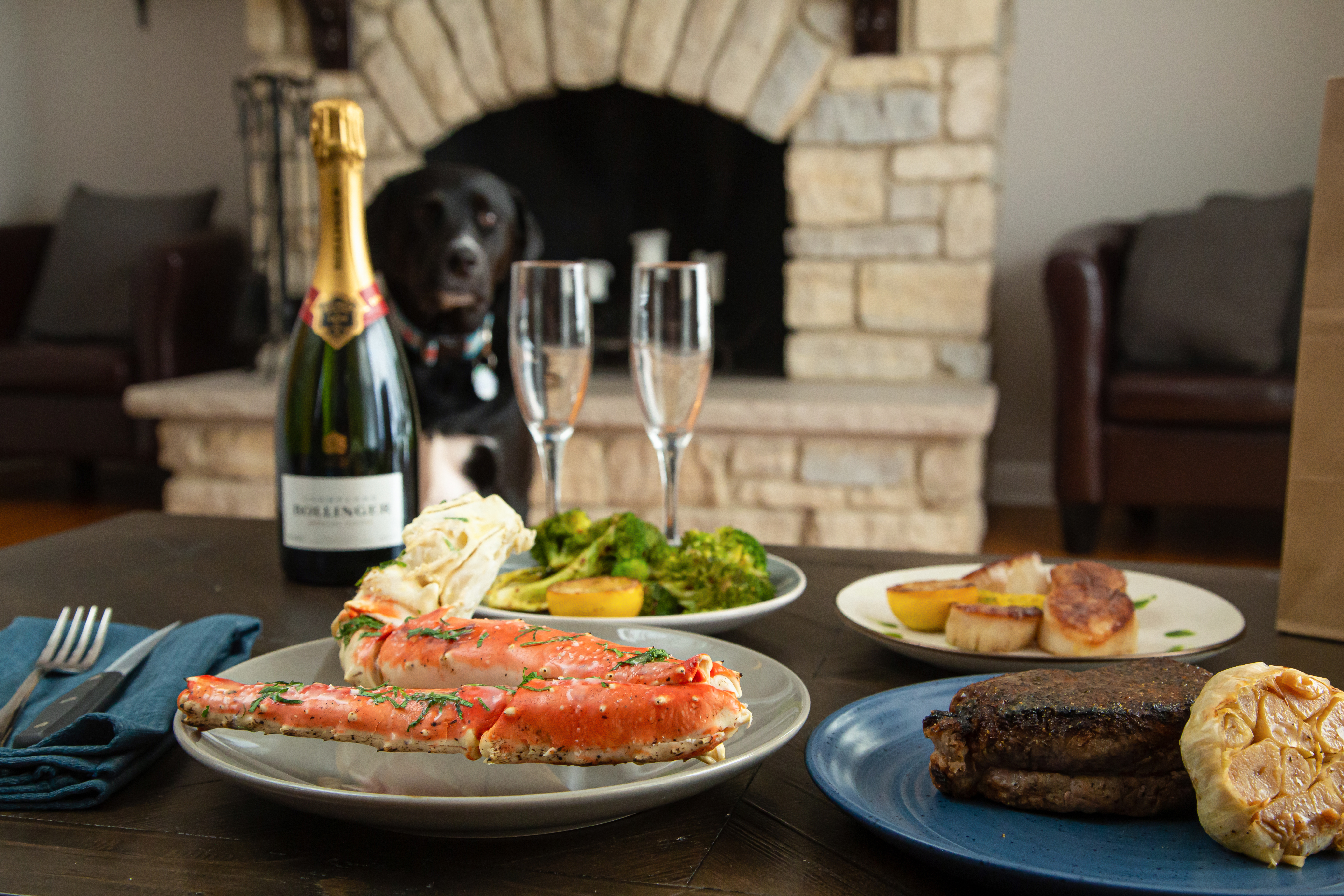 You Set the Table.
We Make It Special.
With our all-new curbside menu, you can savor your Truluck's favorites in the comfort of your home. We look forward to serving you–in our dining room or yours.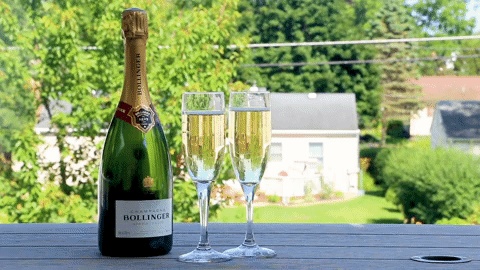 Take Truluck's Home.
Fresh seafood, flavorful sides and crisp salads to mouthwatering desserts and our finest wines, enjoy your next meal out in the comfort of your home.