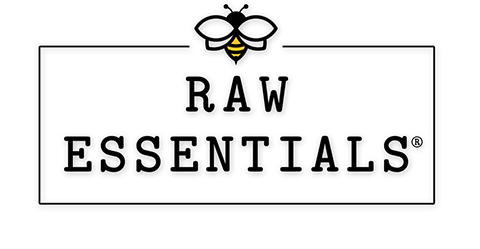 Truluck's seasonings are now available to order at RAW ESSENTIALS
These seasonings have been specially curated by Truluck's to transform honest ingredients into a restaurant-quality meal. Gift the joy of hand-crafted seasonings from Truluck's. Happy Holidays everyone!
Holiday Pro-Tips & Tricks
The Best Mashed Potatoes
Everyone likes mashed potatoes. Right? Not so fast. Growing up, our mashed potatoes were typically boiled until mushy and then smashed with a spoon until they were both starchy and chunky. If we were lucky, we might get a little margarine for "flavor.' We suspect we're not the only onesout there with this experience. Now, you can have that OR you can follow this recipe to make the best mashed potatoes out there. It isn't hard but you will need some assistance from Truluck's Superior Steak Seasoning.
Ingredients:
5lbs Idaho potatoes – peeled or not (dealer's choice), thoroughly scrubbed, cut into uniform chunks, boiled until fork tender in salted water
1 lb. whole butter – cubed, softened
2 cups parmesan cheese – ground
1.5 cups heavy cream – hot
1 cup crème fraiche or sour cream
3 Tbsp. (or to taste) Truluck's Superior Steak Seasoning
*Optional – 1 cup of sliced chives
Potato ricer or food mill
Step 1: Completely drain your potatoes immediately after they are finished cooking. Don't forget to add salt to the water that you're cooking them in.
Step 2: Rice your potatoes into a large pot. If you want silky smooth potatoes, you simply have to have a ricer or food mill. They are cheap and available all over the place. I cannot stress enough how important this is.
Step 3: Use a paddle to mix the remaining ingredients into the potatoes. Make sure that your cream is hot so that the butter is fully melted and incorporated. Be sure to add the seasoning in two batches and taste in between the two. This recipe is perfect for my taste but they're for you and your guests. Just so you know, this is going to seem like an incredible amount of butter. It is. It is also the perfect amount for decadent mashed potatoes. Just keep mixing it until it is 100% mixed in.
Step 4: Let it sit for a few minutes before serving. I usually give it 10 to 15 minutes personally. When they are still hot but won't scorch your mouth, you are good to go.
Step 5: Eat them. Love them. Fall asleep on the couch and dream about them.
Cornbread Stuffing
Today we're going to talk about how to make a good old fashioned cornbread stuffing. This is really easy to do, fool proof and only takes a little Truluck's Garlic and Herb seasoning to clench the deal. Let's get into this.
Ingredients:
1 box cornbread mix (Jiffy is the best if you ask us but anything will work), made and cooled
3 cups stale white bread, cubed (baguettes also work great)
2 cups saltine crackers, crushed
2 cups double low sodium chicken stock (just take 4 cups and reduce it down to 2 cups)
.5 lb turkey neck bones
.5 lb butter, melted
.5 cup yellow onion, peeled and diced
.5 cups celery, peeled (with a peeler to remove the fibers on the back) and diced
3 tbsp Truluck's Garlic and Herb seasoning
.25 cup fresh parsley, picked and chopped
.25 cup sage, picked and chopped
.5 cup parmesan, grated
2 whole eggs, raw, beaten
2 whole eggs, hard boiled, peeled, chopped
1 cup low sodium chicken stock
Step 1: Bring your double chicken stock to a simmer and drop the turkey necks in. Cover the pot and cook until the meat just falls off the bones.
Step 2: Crumble the cornbread mix and mix it with the crackers and cubed bread.
Step 3: Sweat the onion and celery with half of the butter and cook until soft and fragrant. You don't want to put any color on this. You just want them nice and soft. Kill the heat and add the herbs. Allow it to cool to room temperature.
Step 4: Mix the the stock and double stock with bread, vegetables, cooked eggs, seasoning and turkey neck meat. When this is thoroughly mixed, add the beaten eggs to the mixture.
Step 5: Pour the mixture into a non stick or greased pan. Top it off with the remaining butter and chicken stock.
Step 6: Cover the pan with plastic and foil and bake at 350F for about 30 minutes. If you're making this ahead of time and cooking it in the fridge, it will add about 15 minutes to this. Remove the plastic and foil and cook for an additional 15 minutes to brown the top.
Step 7: Allow the stuffing to rest for about 10 minutes before serving.
As a side note, if you're like me, you crave stuffing, turkey and the whole 9 yards several times throughout the year. Usually, it is too much of a hassle to recreate this type of a feast so we sigh and resign ourselves to waiting for the next season. I've learned to snag a few portions before baking it and storing it in the freezer. It thaws and cooks up perfectly. I'm warning you now. Don't wait until everyone has eaten or you won't get the chance to freeze some.

Holiday Turkey Tips
So, you're responsible for making the bird this holiday season. Yikes. That's a whole lot of pressure for most people. For a lot of people the turkey is just something that you're supposed to serve but no one really likes. You've got this though and you're about to change some minds this year. With Truluck's Superior Steak Seasoning, you'll make the best turkey on earth and have your guests absolutely raving. We speak from experience here. Just be prepared to be in charge of it for the rest of your life. You can short cut some of these steps if you want to but this is a winner every single time. This is going to seem like the longest recipe in the world but that's just because I'm breaking up all of the steps. I promise it isn't very complicated. Here's how you do it.
Ingredients:
1 big turkey
1 batch of your favorite brine – keep it simple. Water, sugar, salt is all you need. You can add vegetables or black pepper if you want but those three things are key. Just bring it to a boil until the salt and sugar is dissolved. I use 1.5 cups each of salt and sugar for 4 gallons of water. You'll probably need about 4 gallons to submerge a big turkey.
2 lbs. of whole butter
1/3 cup of superior steak seasoning
2 carrots, peeled, chopped
3 celery stalks, washed, chopped
1 yellow onion, peeled, chopped
.25 oz. thyme
1 bunch of parsley
butcher's twine
turkey injector
Step 1: Brine that turkey. You need at least 24 hours but I highly suggest that you go for 48 hours if at all possible. Make sure that you brine it from a thawed state. When you take it out of the brine, pat it completely dry inside and out. Really dry it. This is very important.
Step 2: Let half of of your butter sit at room temperature until soft. When soft, beat in ¾ of the superior steak seasoning.
Step 3: While you're working with butter anyway, you might as well prepare your other batch of butter. Heat the remaining butter with the remaining seasoning. When it is liquified, soak it up with a turkey injector.
**Be sure to just melt the butter. You don't need it to get super hot. It just needs to melt.
Step 4: Shoot the melted butter into the fat part of the breast until it looks like it will pop. If the butter is too hot, it will shoot back out so make sure it is just melted. The butter will cool inside the cold turkey. That's a game changer. Soak up some more butter and shoot up the thighs and the thick part of the drumstick. Same rules apply. I like to blast it in the meaty part of the back but it probably isn't necessary. I tend to go butter crazy during holiday meals.
Step 5: At this point, you can go ahead and stuff the cavity with the vegetables and herbs. You probably won't eat the veggies so you really don't need to make them pretty. However, if you're like me, those soft vegetables that are steeped in the cooking juices are like gold. In that case, go ahead and set aside some time on making a little nicer cuts when you cook them.
Step 6:  Tie your turkey with the twine. You can get away with just crossing the legs and tying them really tight at the bottom of the drumstick. If you want to truss the whole bird and aren't sure how to do it, there are a spillion easy to follow videos online. They're pretty much all the same method. It's not hard to do but again, you can just tie the legs and it will be fine.
Step 7: Remember that softened and seasoned butter? Now's the time for it. I would suggest that you use gloves for this step. That butter tends to stick to your hands big time. Slather every single inch of that bird with the softened butter. Really spread it thick. When it seems like it's too much, add more.
Step 8: Place your injected, stuffed, tied and buttered turkey breast side down in your roasting pan. Let it chill completely in the fridge. Go ahead and heat your oven to 350F.
The time has come: Place the bird, uncovered, in your pre-heated oven. How long this takes is going to depend on your particular oven and how big the bird is. Use a thermometer to be sure. A general rule is 13 minutes per pound. More than likely, it will take you about 2.5 hours to completely cook your turkey. Cook for about 1.5 hours and then turn it over. Baste the turkey with the pan drippings and allow it to cook for the remaining hour. You want to pull it when the breast is 150F and the legs are 160F. Allow your bird to rest for about 20 minutes. Rebaste the turkey to give it a nice shine and start slicing. Sit back and bask in your glory. You have just made an amazing turkey that will have your guests raving for weeks to come.
Blackened Roast Beast with New Orleans BBQ Sauce
Cooking a whole prime rib can be a daunting task. It can be hard to get the flavor right, hard to get the right temperature and is hard to manage in general. Totally understandable. We are talking about a huge hunk of beef. A prime rib on the table is impressive regardless of the taste but it's always better to have something that looks delicious and tastes terrific as well. Without further adieu, let's get this hunk of blackened love a burning.
The meat:
1 16lb or less rib roll, trimmed
.5 cup Dijon mustard
.25 cup of your favorite hot sauce – use something with a little body though
1.5 cups Truluck's Blackened seasoning
6 cups of cheap vegetables, chopped – this is just a buffer between the pan and meat. Don't overthink this. Cheap or whatever you have on hand is the way to go.
Step 1: Open it up and pat the meat completely dry. As dry as you can possibly get it short of using a blow dryer.
Step 2: Get a razor sharp knife and score the fat side in a diamond pattern. Be sure to cut at least ¾" deep. Don't cut crazy deep either though. An inch at the most.
Step 3: Coat the roast completely in the mustard and hot sauce. Really make sure to get every inch. Allow it to rest in the fridge for at least an hour or until the coating gets really thick and tacky. This is our glue.
Step 4: Hold the meat on either side and roll it into the seasoning. You really want to spread this seasoning out on a wide flat pan or surface so that it doesn't get clumpy. We're looking for a nice and even coat.
Step 5: Place your vegetables down in a large roasting pan. Put the meat on top of the vegetables and place in a pre-heated 275F oven. I know that this seems like a low temperature. It will take longer. I promise you that it is worth it though.
Step 6: Decide what temperature that you would like to serve your roast at. For my family, medium is the sweet spot that everyone can agree on. It might be different for you. Once you decide, you have to monitor the temperature. After all of this work, you might as well see it through. Here's a general rule of thumb:
Rare – 120F
Medium rare – 130F
Medium – 140F
Medium well – you're on your own (not really 150F)
Well – throw it away and order takeout (160 to infinity and beyond!!)
Start your oven timer at 45 minutes. After that, take your first temperature. Keep in mind that once you hit 100 degrees, it starts to climb rapidly. After 100, you need to check it every 10 minutes.
When you hit your target, take the pan out and let the roast rest for at least 15 minutes. 30 minutes is even better. After than, grab a sharp knife and get to cutting. I prefer the English style thick cut personally but you really can't go wrong.
You nailed the meat but what about the sauce? I'm going to give you the recipe for a really simple New Orleans style BBQ sauce. You could always go with the classic horseradish cream but I think this really jazzes it up and plays well with the blackened seasoning. One thing to mention is that this isn't what most people would think of when it comes to BBQ. New Orleans has its own style and, if you go into this thinking that you're getting a sweet, smoky, thick sauce, you are going to be bewildered at the outcome. We would start making this about 30 minutes after the prime rib goes into the oven.
New Orleans BBQ sauce:
1 cup lemon juice
1 dark beer – Shiner is the go to but any will work
1 cup hot sauce
1 cup Worcestershire sauce
1 cup heavy whipping cream
1 lb of whole butter, cubed, softened
Step 1: Pour the lemon juice, beer, hot sauce and Worcestershire into a pot and bring it to a boil. Reduce it down until it is nice and syrupy. Do not do this over high heat! It will burn quickly if you aren't watching it like a hawk.
Step 2: Add the cream and reduce it by half. Remove the pot from the heat.
Step 3: Grab your favorite whisk and beat that butter in. Add a little at a time and a whole lot of elbow grease. You could always cheat by using a blender but where the fun in that?
That's it!!!! It seemed like a lot of steps but it was seriously easy. Right? You nailed this one and we're proud of you Chef. Great job and Happy Holidays.