A Conversation with Javier Pagés, President of the D.O. Cava and Dave Mattern, Truluck's Director of Beverage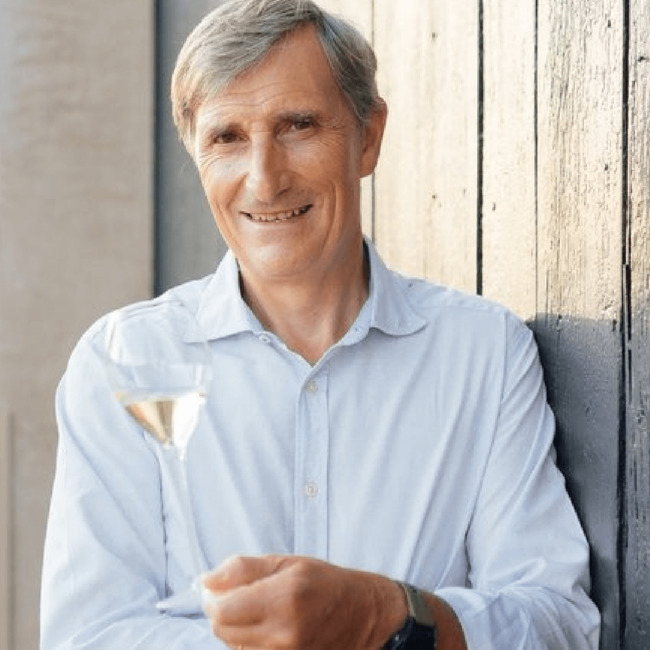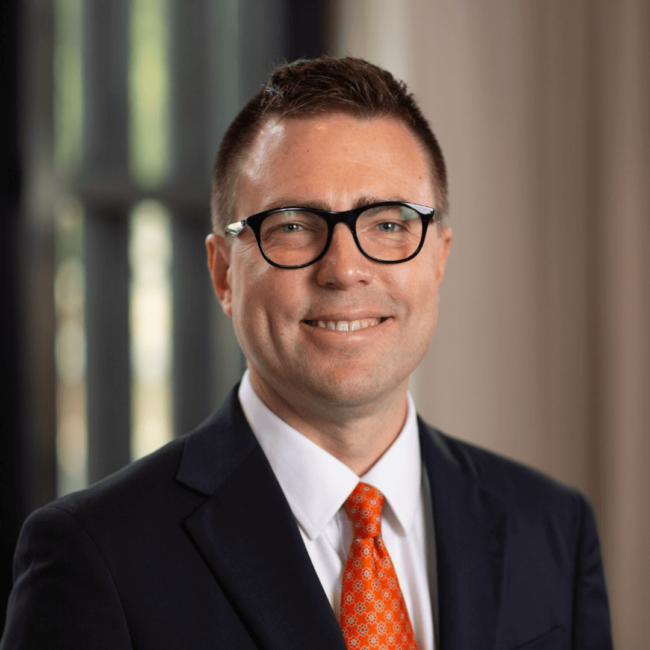 Javier Pagés has presided over the Regulatory Council of the CAVA Protected Designation of Origin since 2018. Over his long career, he has held important positions and gained considerable experience as a CEO, director, and president. He also has an extensive background in family and international businesses.
Pagés was CEO of the Raventós CODORNIU Group for over thirteen years, with wineries in Spain, the USA and Argentina, and distribution subsidiaries in several countries; the President of Bodegas Bilbaínas S.A. for twelve years; and from 2013 to 2018, he was the Vice-President and President of the Spanish Wine Federation (FEV), Vice-President of the Interprofessional Organization of Spanish Wine (OIVE) and President of the Spanish Observatory of the World of Wine (OEMV).
Truluck's Director of Beverage, Dave Mattern, sits down with Javier Pagés over Zoom for a conversation about CAVA Wines.
Dave Mattern: When I think of Cava, of course, I think of delicious sparkling wines from Spain, made in the traditional method or the Champagne method.  However, the main region Cava is produced in, Cataluñya, is quite a bit less famous than the Champagne region, though, there is historical evidence that winemaking has been happening in this region since the 6th century B.C. It's my belief that Cava producers are rivalling, and even surpassing, the quality of Champagne. What can you tell us about this fascinating region? Where can Cava be produced and called Cava outside of the Comtats de Barcelona?
Javier Pagés:  As you said before, it's a region that's been planted with vineyards for many, many years.  The Phoenicians came here, the Romans, vineyards have been part of our life and our culture and our countryside for centuries. Cava has 4 different regions with the main one being started around the Barcelona area.  The main region is Comtats de Barcelona.  About 95% of all Cava produced is happening in Comtats de Barcelona.  The second one is the area of Levante near Valencia up in the mountains.  This is the second largest region.  The third region in the southwest of Spain called Vinedos de Almendralejo and the fourth is called Valle de Ebro and goes across several small towns from Zaragoza to Logrono.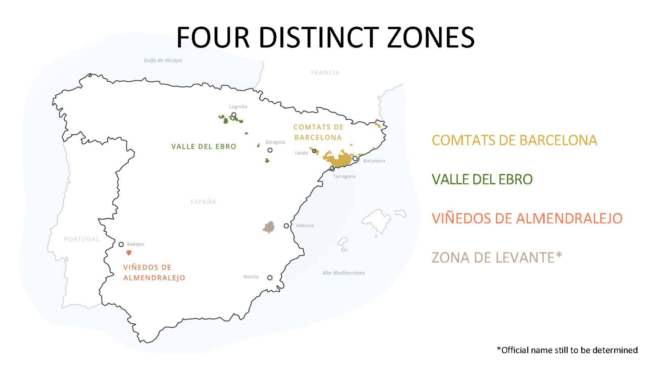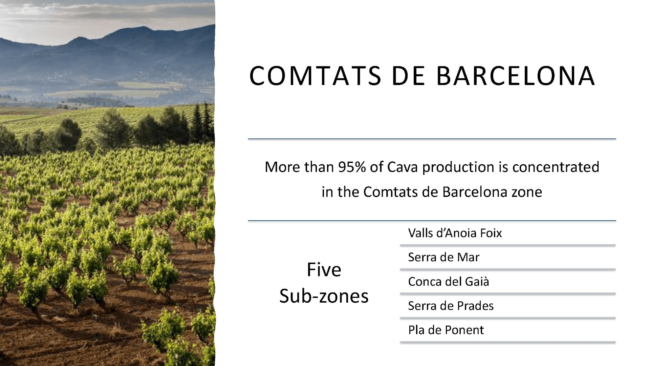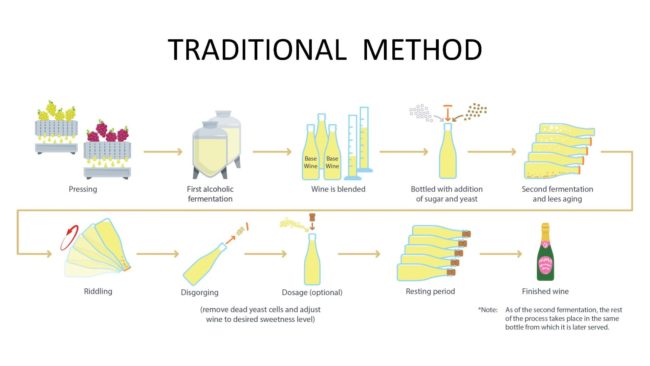 DM: What makes Cava so delicious and such a versatile wine to pair with food? I believe some of it has to do with the amount of time that the wine ages in bottle and the indigenous grape varieties. Will you tell us more about that?
JP:  Cava has a lot of versatility with food and matches many different dishes and cuisines.  There was a time that Cava was born mainly for celebrations, and it was consumed during celebrations to cheer and be happy, but it was at the end of a meal with dessert.  Many years ago, Cava was topped with a little liqueur de tirage that produced semi-seco and semi-dry wines, but that's not happening today.  Most common now is brut and it goes with many different foods.  It goes with Spanish cuisine, and you cannot define Spanish cuisine with one single dish. There are many different dishes according to the different regions.  It goes well with rice, with many different tapas, fish, meats and so on. I guess it's because of the varieties as well. The 3 main varieties are Xarel·lo, Macabeo, and Parrelada. Some people call them French varieties. We could say they are French in the sense that the French have made them known and have added different prestige to those varieties such as pinot noir and chardonnay. We have another variety that's a smaller reach like trepat or garnacha for the red grapes as well and are used for rosé or blanc de noirs.
Here we have the granacha, trepat, pinot noir and monastrell.  These would be the red wines of Cava.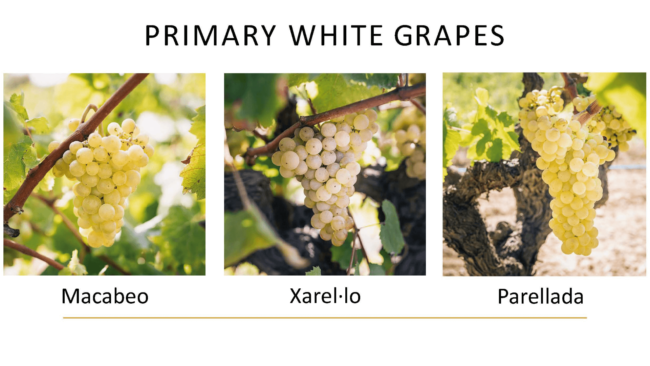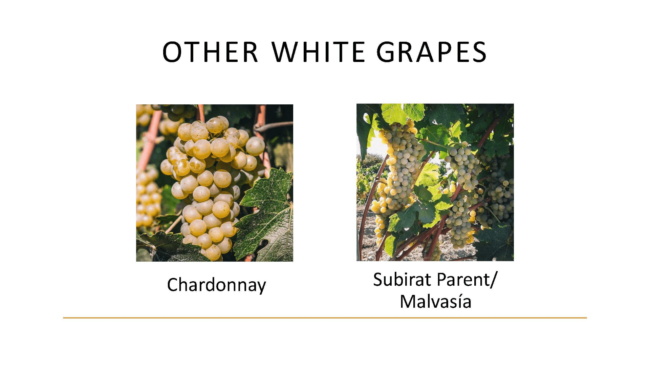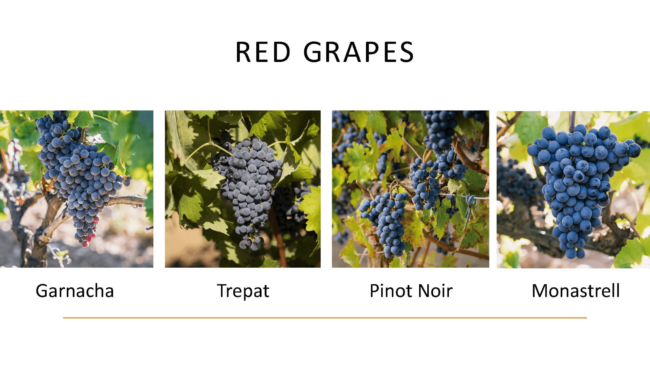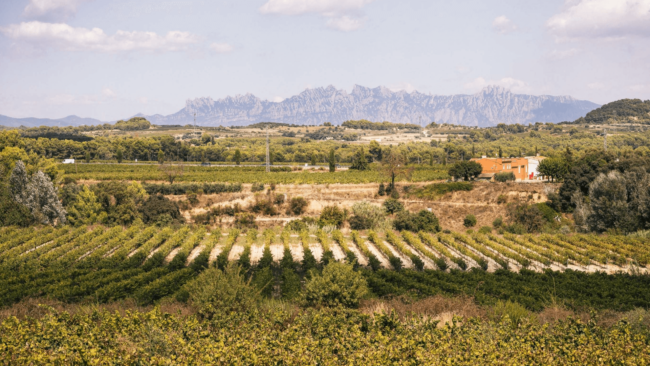 DM: I know it's tough for you to say what your favorite bottle of Cava is – but what is your favorite way to enjoy a bottle of Cava?
 JP:  I think it's a great moment. Why? Because it's fresh. Cava tends to be light and goes very well with food.  It's no longer like before when it was very clear that a red wine had to go with meat, or a white wine had to go with fish or only when we started.  I think that today we are much more open-minded.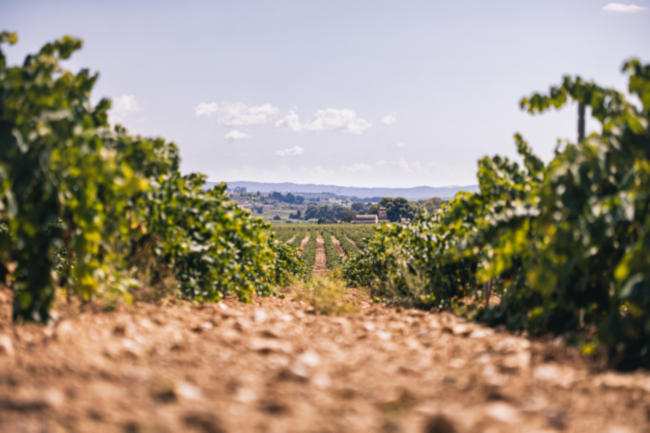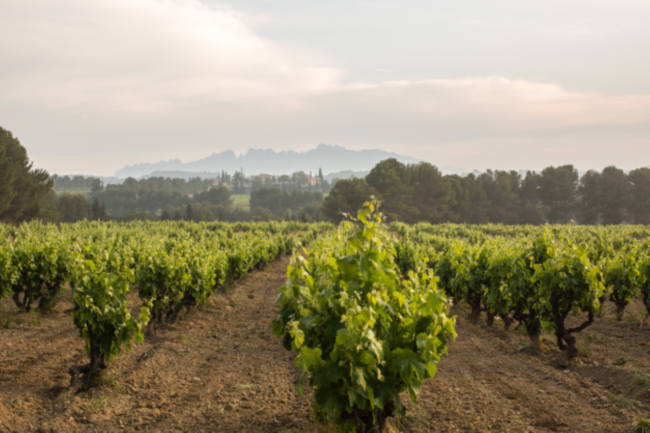 DM: Is it easy to make a visit to a Cava region to check out the vineyards and the wineries?
JP:  It's easy, and it's becoming easier.  The nice thing about Cava is it's alongside the very well-known city of Barcelona. As we said before you can go to Rioja for Rioja wines and then you can also visit Cava.  But if we stick to the main region near Barcelona, it's a city that has culture, food, the sun, and the sea. Clearly not far away from Barcelona you enter the region of Cava which is only about 30 miles away.  You can find beautiful spots with beautiful vineyards and some very attractive wineries.
 At Truluck's, we're hosting a Cava event throughout the month of August, serving some beautiful, limited time offer seafood paired with a variety of Cava wines.  Hot summer?  Can't get to Spain?  Chill out at Truluck's with a bottle or two of Cava and some of our fabulous pairings. Your table is waiting.
Watch Javier Pagés and Dave Mattern's Zoom Interview