How I Spent My Summer Vacation (in 2007ish)
by Brian Wubbena, Director of Culinary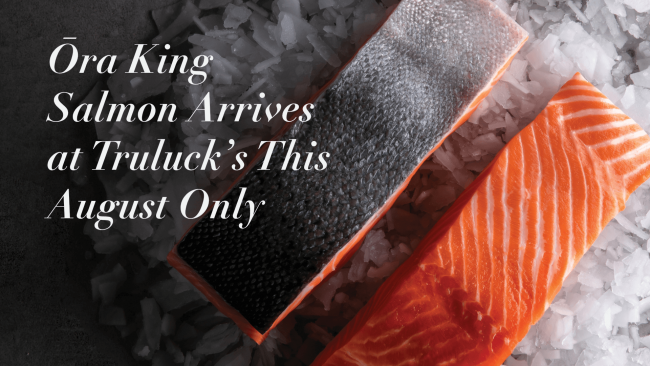 I love being a chef. I especially love being a chef geared towards high-end seafood. It's a niche that a lot of people don't get to dive into and it affords me experiences that a younger Brian would have never thought possible. I'm going to attempt to keep this brief, but if you haven't noticed by now my culinary "nerdism" is real.
I try to hit the major food shows every two or three years. One of the biggest shows is the Boston Seafood Show. One time, I went and sat at a huge booth dedicated to trout (maybe, don't quote me). I happened to be sitting next to a very nice couple who chatted with me about Truluck's and seafood in general. I'm not a social butterfly so it was really cool to be able to casually conversate with someone who wasn't trying to aggressively sell me something. As we parted ways, the gentleman gave me his card, he took mine, and he told me that I'd be getting a phone call from someone in his office. Honestly, I didn't think much about it afterward.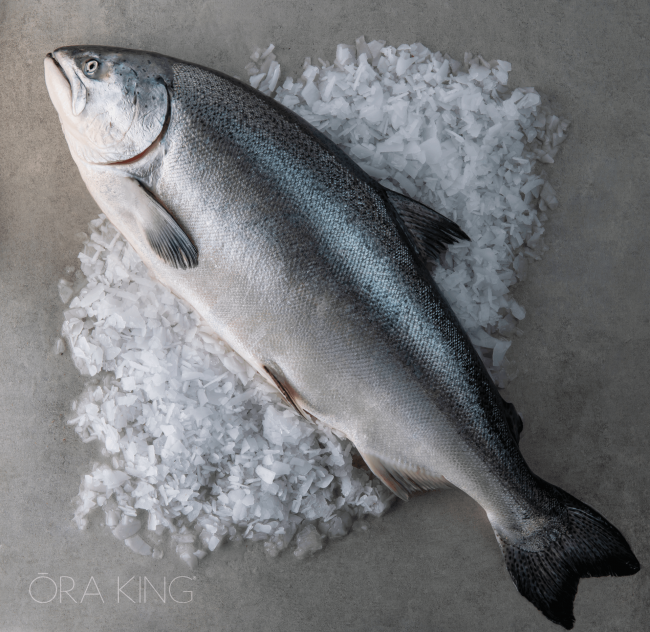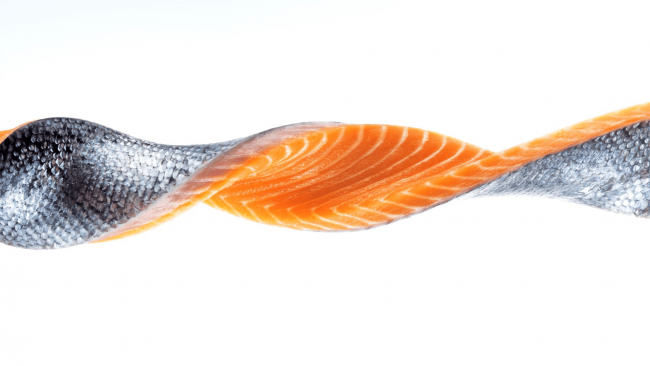 Fast forward a few days. I answered a call from a number that I didn't recognize. This may not be a big deal to you, but for me it's monumental. I never answer numbers that I don't know and not answering could have easily been the end of this story. I picked up the call and was invited to go to New Zealand for two weeks to discuss the viability of products in the United States. Get this – I'm offered an all expensed paid, first-class trip to New Zealand. Not only was that a once in a lifetime trip to Middle Earth, but I got to see, taste and learn all about seafood and creations that weren't even in the U.S. yet. It was truly a memorable experience.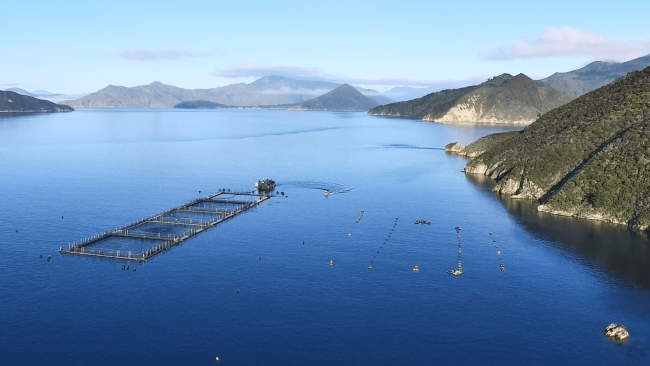 I tell you this back story to ultimately say; I saw a lot of great things:  amazing cheeses, abalone farms (you'll see these in the future), local honey and the best bottled water that I've personally ever had, but the best thing I saw was Ōra King salmon. I boarded a boat, went out on the open water, waved hi to the fishery's dog and got to see the whole deal. It was amazing.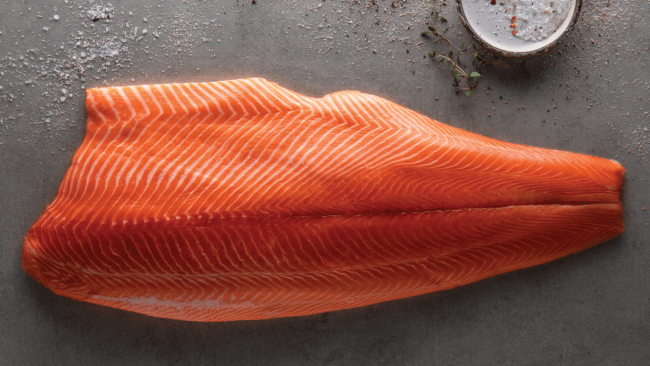 Ōra King is a big deal now, as they should be. Aside from the fact that King salmon is ridiculously awesome and represents only a small fraction of salmon available, they are huge compared to other salmon. These fish are chock full of Omega-3s and marbling. Think of King salmon the way that you think about prime beef. Now think of Ōra King as prime beef compared to A5 Wagyu. It really is the best salmon that money can buy. Why you ask? Check this out.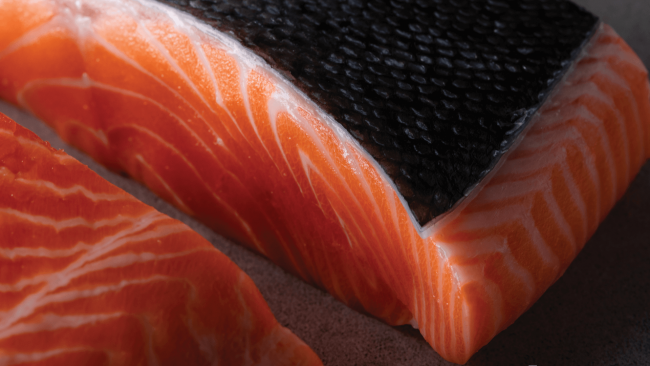 Our partners care. They really care. This isn't a farm that churns out a gazillion fish, terrorizes them, pollutes the water and delivers you the cheapest product possible. These people, like many of our partners, are artisans. They take pride in what they do, and they actually care about the fish. No fish meal here buddy. No antibiotics. No bruises. Just beautiful, well fed and well cared for fish. In fact, I was blown away when I witnessed them putting the fish to sleep using cloves – yes, the spice – before harvesting to stop them from being scared. Nowadays, they use a swim through method where each fish is harvested by hand.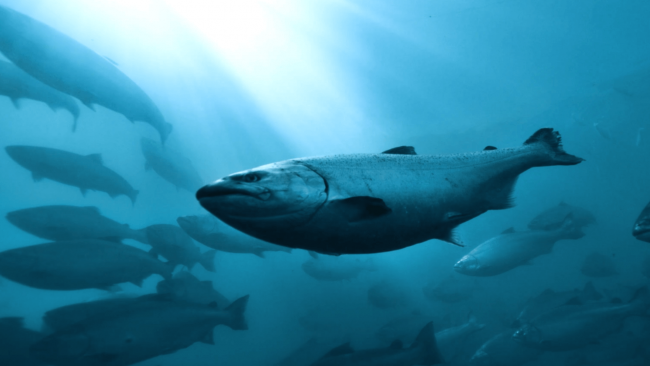 We'll feature Ōra King Salmon throughout the month of August, and the last week, we'll have the Tyee. These are gigantic fish that are only harvested in extremely small amounts every 3 months. And this particular harvest…is just for Truluck's. Score!"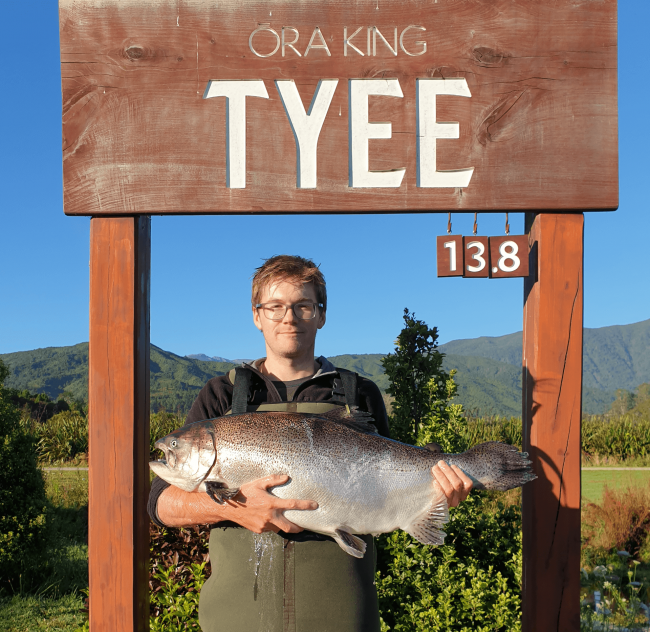 You owe it to yourself to try this fish. Even if you don't particularly care for salmon. It's exquisite. I promise, there isn't a better one out there. With the clean, clear and gorgeous waters of New Zealand, paired with the knowledge and care of true artists in their craft, I can guarantee you that this is as good as it gets. We're serving it with a glaze of the very famous New Zealand Manuka honey, a savory blueberry compote (blueberry ice cream is beyond incredible there) and a little lime for fun. Enjoy and let me know what you think. Your table is waiting.
Great links to check out from Ōra King!