Meet Truluck's Must-Try Summer Cocktails
Beverage Director Dave Mattern Breaks Down Your New Favorite Drinks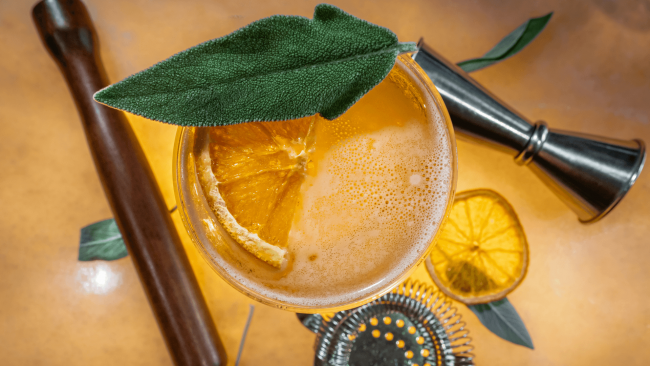 Summertime, and the sipping's easy. At least, that's the goal of Truluck's Beverage Director Dave Mattern.
For this year's Truluck's summer cocktail lineup, Mattern drew inspiration from the beach—the setting for the new beachfront Truluck's location in Fort Lauderdale, Florida, that opens September 2023.
"Whether you're from Florida or just visiting, you're checking out the scene and wanting something fun," he says. "So, we wanted to give people escape-like, vacation-feeling cocktails that they can enjoy wherever they are."
The only question: Which will you choose?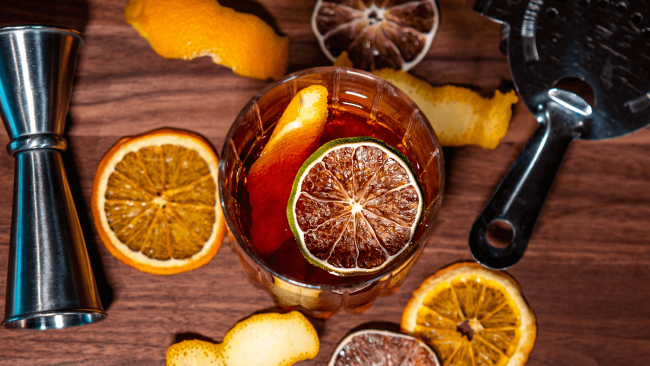 Get to Know the Truluck's Summer Cocktails
Rum Fashioned
"Old Fashioneds are the hottest cocktail in the world right now," Mattern says. "The Rum Fashioned is a twist on the classic, but we made it a little more tropical."
Served with lime and mandarin orange, Rum Fashioned is served over an ice block to put the focus on the rum. It's best enjoyed as a slow sipper, as the flavor evolves over time.
"The first sip you get intense notes of spice from the rum," Mattern says. "And then in 15 minutes, that's going to be the best Rum Old Fashioned you've ever tasted. Because of the ice block, it's slowly diluting and changing as it goes."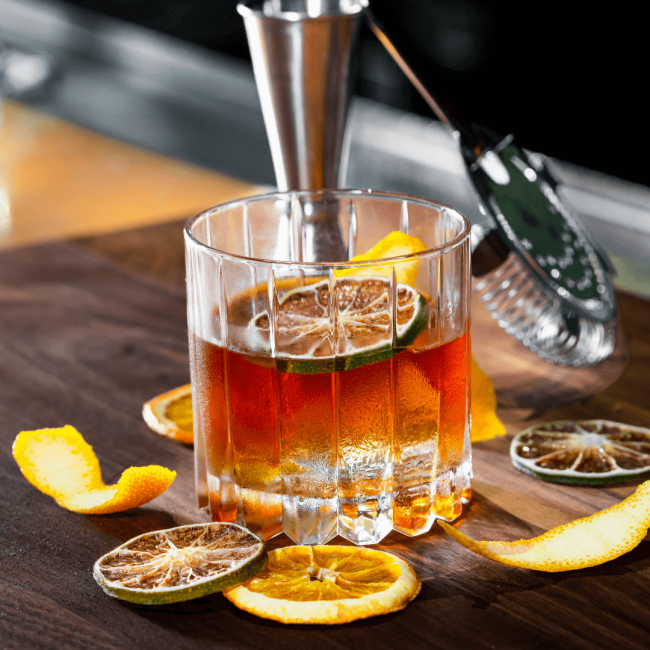 Smoke in the Garden
Mezcal is trending in a big way all around the country, and Smoke in the Garden is Truluck's answer to that.
"We're taking a beautiful joven (young) mezcal and combining it with a hibiscus syrup that we're making in house that has elements of red licorice, spice and floral notes. Then, we add a botanical liqueur that plays really well with the smokiness of the Mezcal," Mattern says. "You put those three things together, and it's pretty magical."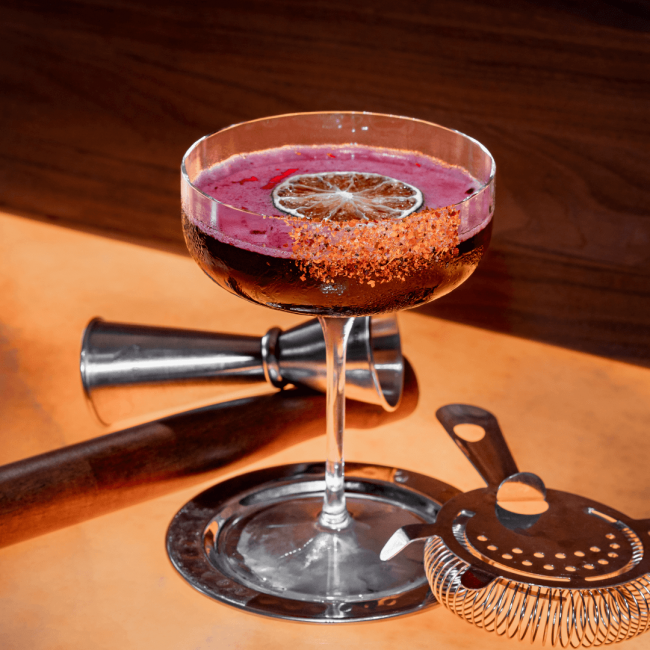 Sea Plane
Like the Rum Fashioned, Sea Plane is a twist on the classic Paper Plane cocktail. "A Paper Plane is basically three ingredients, plus lemon juice: bourbon, Aperol and amaro.
The Sea Plane uses an Italian rhubarb amaro and the tropical addition of passionfruit.
"Sea Plane is like you're on a private tropical island." Mattern says. "It's a knockout—definitely a come-back-for-more-sips cocktail."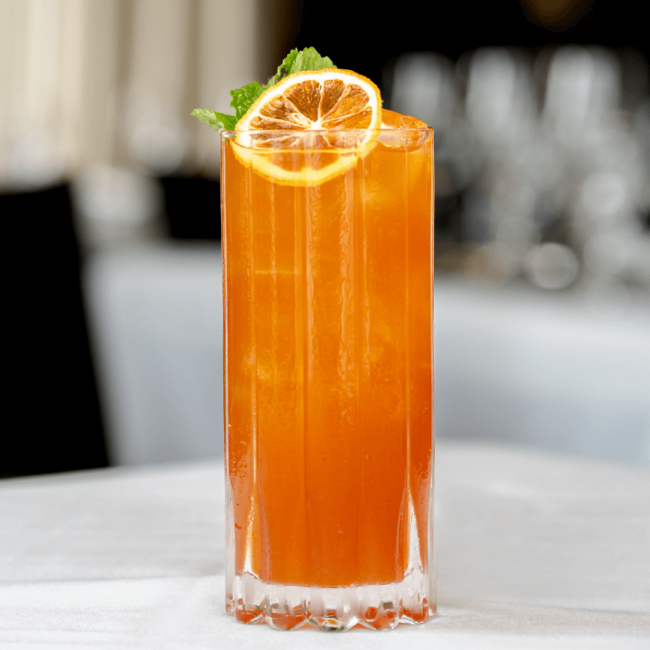 Summer Romance
Truluck's Pretty in Pink cocktail, which includes vodka and muddled strawberries, is always a favorite. But Mattern noticed that most people drink it quickly.
"I thought, 'Okay, how do I get this drink for people to last?'" he says. "So, I thought we could do a riff on our own drink but do it as the French call à la piscine, which means 'poolside.' We put in a wineglass with tons of tons of ice, vodka, amaro and three raspberries and a little splash of Cava to give it bubbles and a little something extra."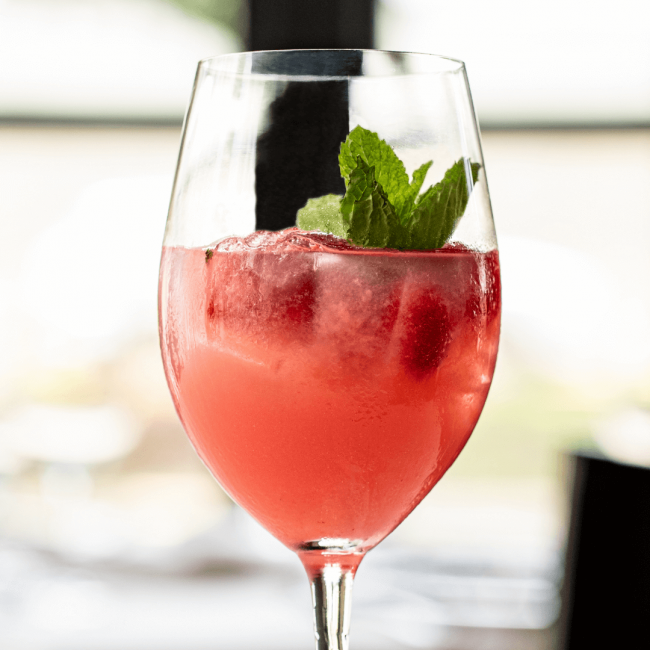 Backwards Glance
Backwards Glance is the sleeper cocktail of the bunch—a complex-yet-approachable Scotch cocktail that will delight everyone, even the Scotch naysayers.
"People are telling me it's their favorite cocktail of the bunch," Mattern says. "So, what we did is we made a berry tea syrup, which gives it this fruitiness. And then we put equal parts Scotch, sherry and pear liqueur. If you had any of them by themselves, you probably wouldn't like it. But all together with the berry tea—you'll be blown away."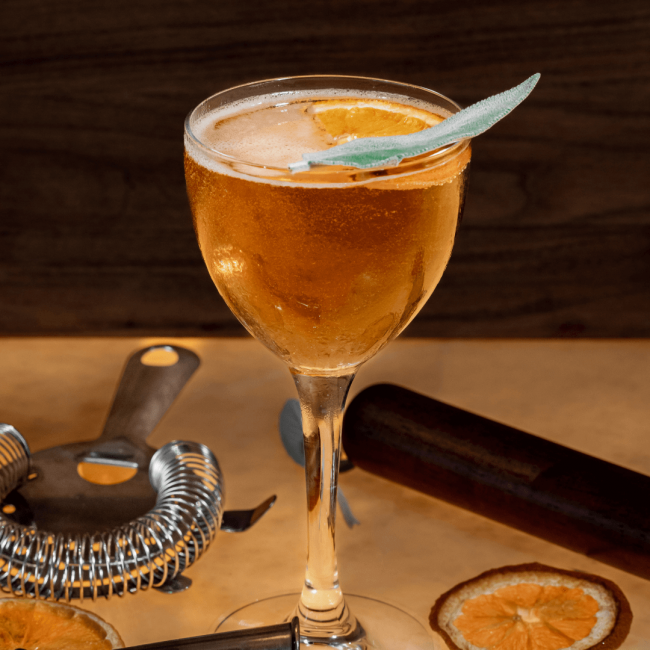 Make a reservation to sip and savor every delicious minute this summer at a Truluck's near you. Your table is waiting.