Raise a Most Special Glass with Champagne Coravin 
By Truluck's Beverage Director, Dave Mattern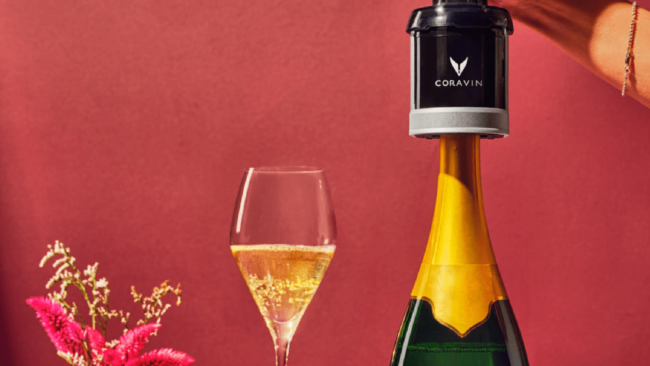 Let me ask you: is there anything better than great seafood and a bottle of spectacular Champagne leisurely enjoyed with friends and family?
Of course, the mere mention of Champagne invokes a sense of celebration, as if something momentous has occurred (or perhaps will occur) that needs to be honored with something so delicious it will seal it in your memory.
It is with this in mind that I have chosen our sparkling wine selections by the glass at Truluck's. Offering a wine by the glass allows the flexibility to easily turn a visit at Truluck's into a sparkling experience.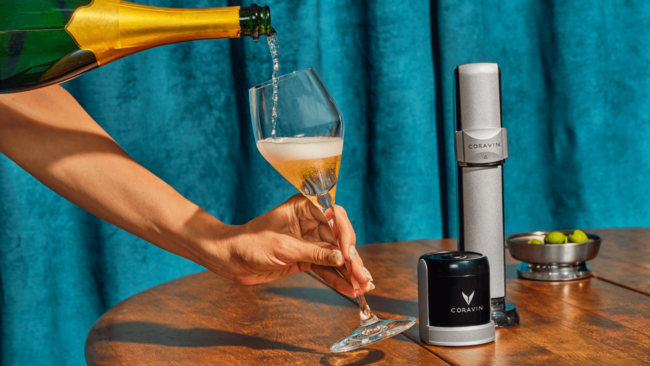 Traditionally, we have carried four sparkling wines by the glass. Any more, and I fret about the wine not being fresh, or with sufficient bubbles. We carry a delicious Cava from Spain at an entry level price point. This wine is fresh as a Spring morning, and quaffable. It's great where no food is present, making it a fantastic sipper like a cocktail.
We also carry a domestic sparkler or a Prosecco. These are fruity and appealing with notes that satisfy someone that may want something a bit more complex.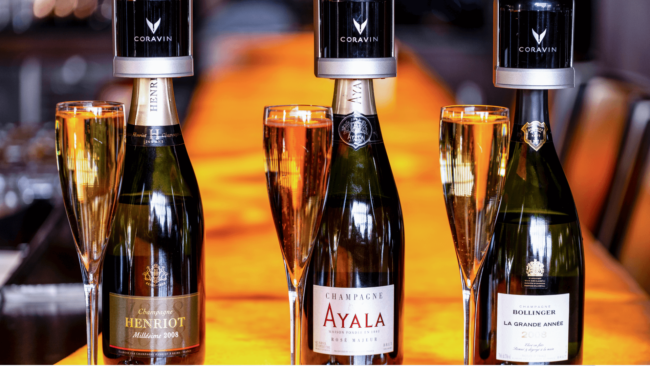 Lastly, we carry two beautiful Champagnes. A Rosé and a Champagne that is big and oaky in style. The Rosé is always elegant with excellent acidity, and pairs well with every seafood dish on our menu. The big, oaky Champagne pairs well with everything on the menu. Ever had a bready, yeasty Champagne with steak? Really, unexpectedly great. This style of Champagne is also the near perfect pairing with Stone crab.
I'm always hoping to add more delectable options, as I have with other by the glass selections at Truluck's through utilizing Coravin. A Coravin is a tool that allows us to thief a glass of wine from a bottle (using a very thin needle and argon gas) without pulling out the cork. Unfortunately, a Coravin was not made for Champagne…until now!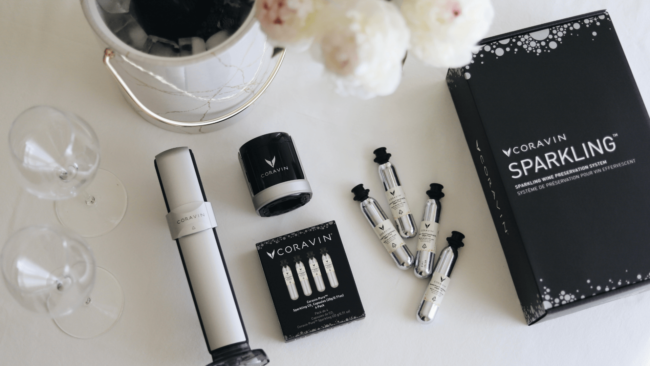 A Champagne Coravin has recently been perfected, but the process is a little different. You open the desired bottle, pour your glass, then add a special top utilizing a device to add Co2 to the bottle. The quality is amazing and allows for a bottle that has been open for weeks to taste just as fresh as the day you opened it.
This revelation allowed us to add two additional Champagnes by the glass. The first is a Rosé that is the Rosé to end all Rosés. Linear, with intense acidity, and a nose the smells like you are walking through a field of wildflowers tops off with a finish that lasts ten minutes, making this Rosé a stand-out choice.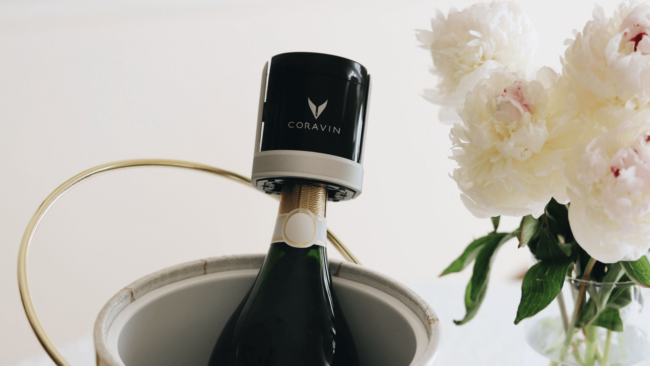 The second is a vintage Champagne that is a big style. Think as if you are in Paris, walking down the street and you smell baking bread. You walk into the bakery, and they are just pulling out fresh brioche with a lemon and lime zest garnish.  Soooo satisfying as you bite into it. That is what this Champagne delivers on the first sip. Champagnes like this are rare and we're excited to share it with you.
Now, at Truluck's, come with family and friends, get some fantastic seafood, and leisurely enjoy it with a world class glass of Champagne…maybe even two. Your table is waiting.