See Why Champagne Inspires Magic During Our Monthlong Champagne Region Celebration
Beverage Director Dave Mattern highlights some of his favorite Champagnes at Truluck's.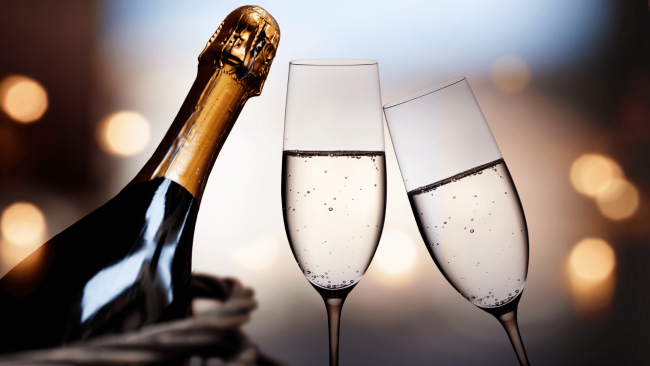 Is there ever a wrong occasion for Champagne? The answer is a resounding no. And though the bubbly beverage gets its namesake from the Champagne region of France, Truluck's Beverage Director Dave Mattern assures you that there's no need to visit France to get a great Champagne bar experience.
"You can treat yourself to a small indulgence at Truluck's, and we will transport your mind and soul with pleasure in every sip of Champagne."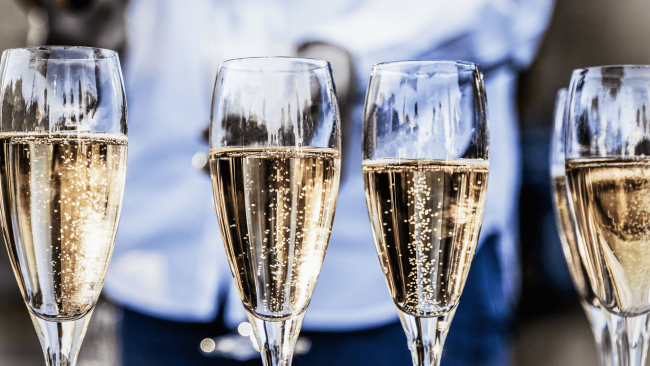 Although many reserve Champagne for celebrations, at Truluck's, every occasion—be it a birthday, a night out with loved ones or a Wednesday—is a reason to celebrate. And Champagne is the kind of beverage that inspires delicious food and wine pairings every time you pop a bottle. Just ask Mattern.
"Last year I had the pleasure of tasting Bollinger R.D. with some Mimolette cheese, and I have to say it was something I will never forget! Just pure hedonistic pleasure," he says. "I got goosebumps then, and I still get them when I recall the memory."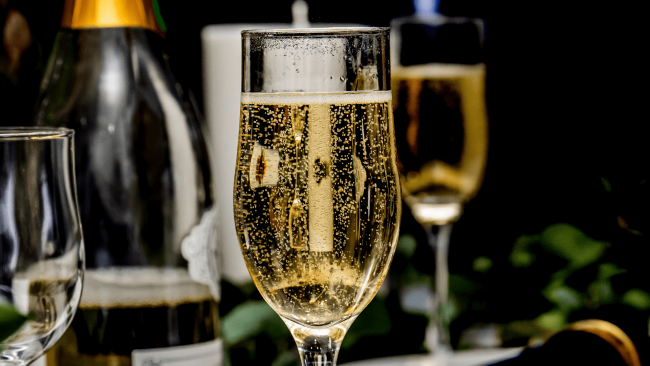 This August, come make your own magical Champagne memory at Truluck's during our Champagne Region monthlong celebration. After all, Champagne is the perfect complement to our seafood selections like our jumbo lump crab cake.
Not sure where to start? We tasked Mattern with highlighting some of his favorite Truluck's Champagne picks. A difficult undertaking to be sure, but here's what to know about Champagne before making your perfect pairing at Truluck's.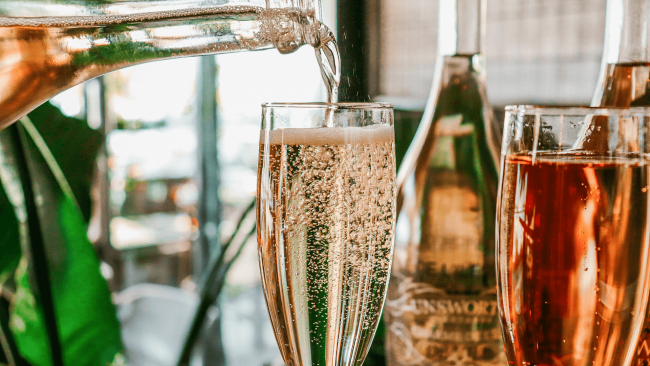 Champagne By the Glass
"We have four Champagne options by the glass," Mattern says, plus a special Champagne Coravin section so that you always get a fresh, bubbly glass.
Collet, Rosé Champagne
"Light and fun, this fruity quaff is great as a cocktail or throughout the meal," he says.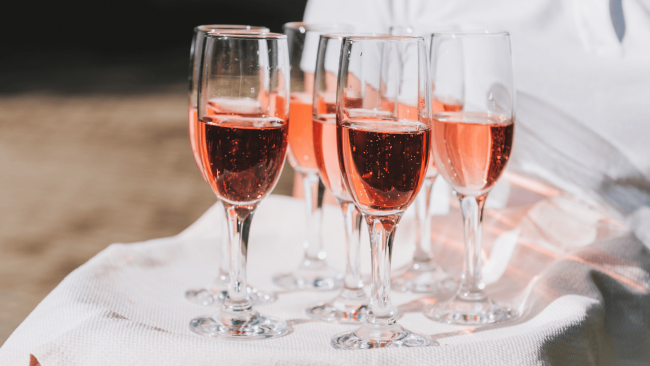 Bollinger, Special Cuvée
"This is the best nonvintage champagne in the world," Mattern says. "It has a bigger style with a lot of gorgeous fruit but also notes of fresh baked brioche, walnuts and spices."
Paired together with Truluck's Mediterranean Branzino, Mattern says this Champagne makes a perfect meal.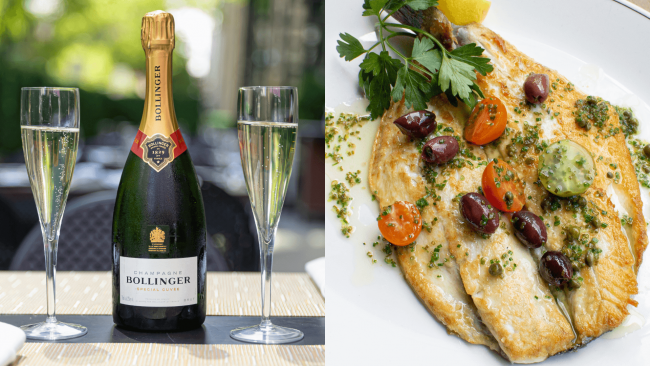 Ayala, Brut Nature
"The Ayala is a very dry style that is supremely elegant," he says. "This is one I could drink all day, with everything." It's also made by a female winemaker.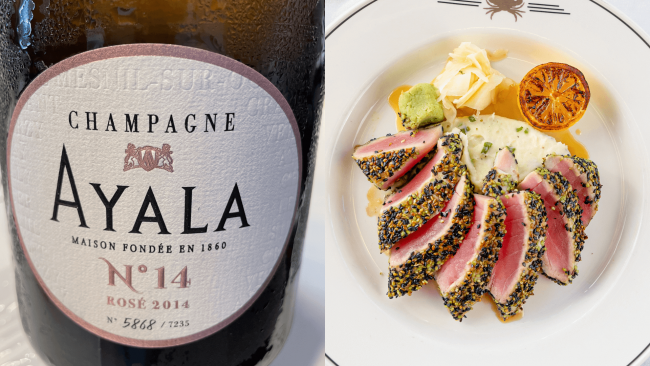 Mandois, Blanc de Noirs
"This super full-bodied Champagne can carry a lot of pairings," he says. "With spicy, fragrant food—yes! But this selection is at Truluck's because if you are in the mood for steak and Champagne, this is the bubbly for you."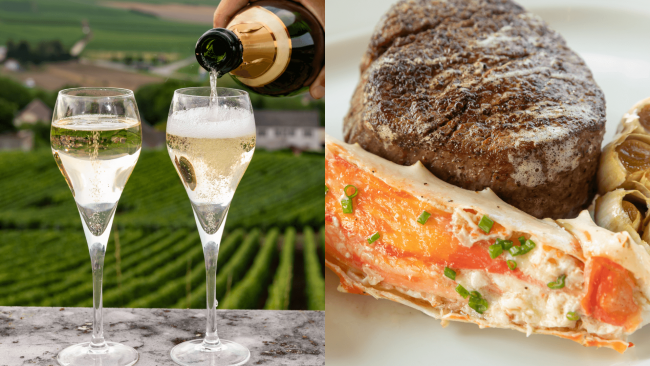 Champagne By the Bottle
If you're looking to indulge in a bottle of Champagne, you've come to the right place. Truluck's carries a wide variety of Champagnes in all styles, fit for all palates.
"We have Champagne bottles ranging from a Brut Nature (driest) and Extra Dry (a bit sweeter than a Brut) to a Blanc de Noirs (100% Pinot Noir and Pinot Meunier), a Blanc de Blanc (100% Chardonnay), Vintage, Grower and even a 100% Pinot Meunier, which is gorgeously fruity," Mattern says. "Truluck's is a great place to come and experiment."
Get ready to pop the bubbly and sip and savor every delicious minute at Truluck's. Make a reservation today. Your table is waiting.