The Calm Without the Storm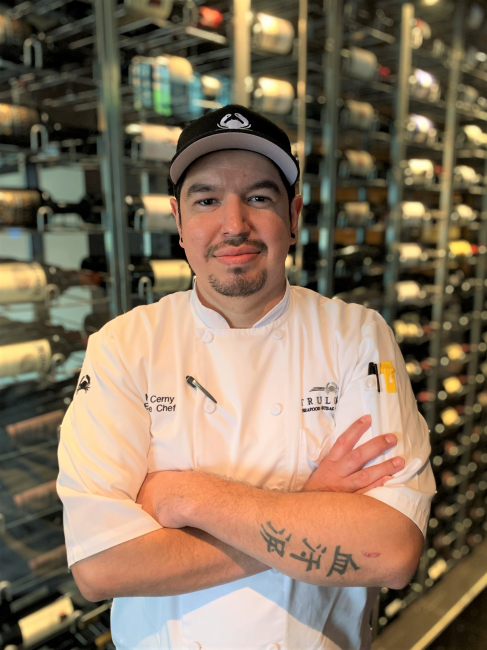 Throughout my 27 years in professional kitchens, I've seen and suffered a lot of different management styles – from the outright hostile, to the passive aggressive, to total apathy, to a "the sky is falling" mentality. And in my personal experience, there's only one style that really works. The road to success revolves around calm, steady leadership, and a mutual respect for each other. Chef Michael Cerny, our Regional Chef Partner, has mastered this specific style. In the past 10 years, I've never seen him react negatively or get angry for any reason. I've seen cooks move to new cities or states to work with him because of his unique leadership and passionate commitment to developing his staff and allowing them to showcase their strengths.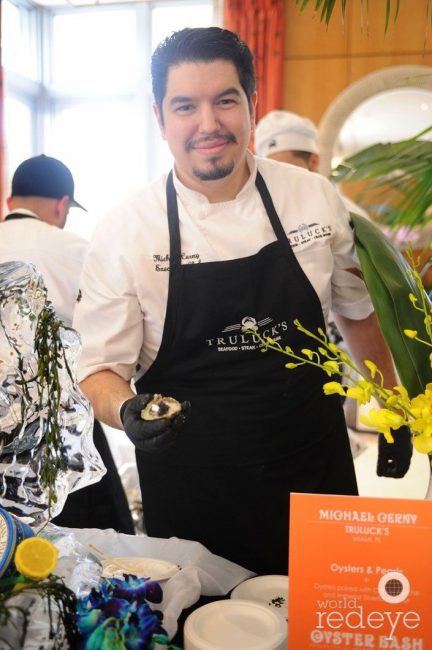 Cerny grew up in the woods of Palm Bay, Florida and his father ran a restaurant. In his teenage years, according to him, he got really lazy and just wanted to play video games. His desire to purchase said video games led him to ask his dad for a job. His reply? "I'd fire you the first day." However, late one night (while he was – you guessed it – playing video games) his father told him that he'd better be prepared to get up in the morning because he was the new dishwasher. I'm assuming that young Mike did a good job, but to be honest, I never asked him. It's probably a safe assumption because if it wasn't, we wouldn't be talking about him today.
Cerny attended culinary class in high school and soon realized that he had the potential and interest to pursue a gastronomy career. After all, everyone needs to eat. Young Cerny's mother was absolutely adamant that he obtained a college degree and so, after receiving a scholarship to Johnson and Wales, he packed his bags for Miami.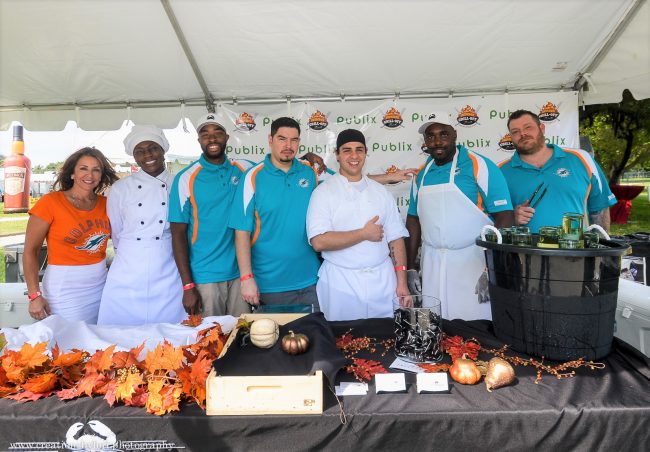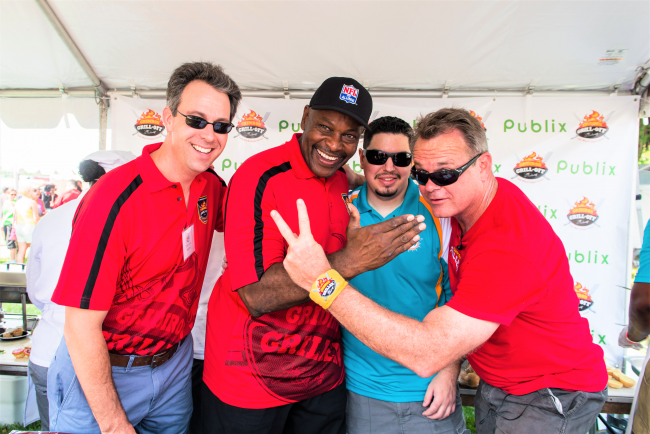 During Cerny's time in Miami, he worked all over the place. He spent time at PF Chang's, the Diplomat, and numerous high-end hotels, but he dreamed of working in New York. When the opportunity to open a new restaurant on the East Coast presented itself, once again his bags were packed. Mike worked in several prominent restaurants with amazing chefs and cooks from around the world while living in New York, but unfortunately a huge stock market crash forced him to move back to Florida.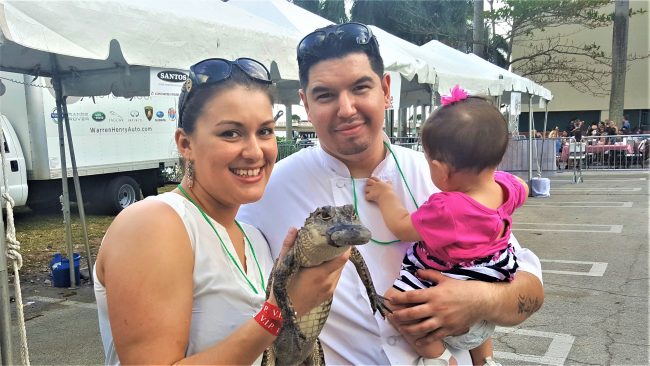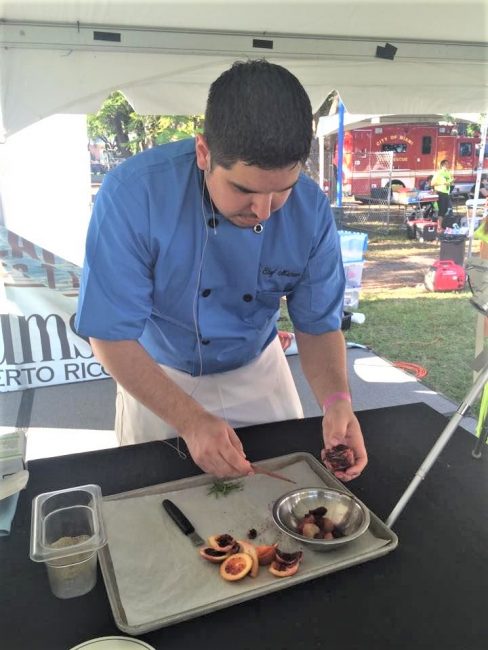 According to Cerny, he had a huge ego at the time and was extremely competitive. He felt a constant need to move up the ladder. If someone stayed late, he would stay later. If someone worked hard, he set out to work harder. He would even attempt to get the head chef to replace the sous chef with him for less pay. After being scolded by his chef and informed that he was trying to get promoted in the wrong way, he left in a huff. This led to another series of stints including Alfred Portale's Gotham and Setai under Johnathon Wright. Eventually, by putting in the hard work, the promotions started to happen.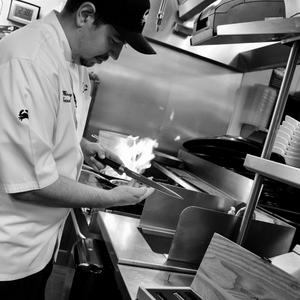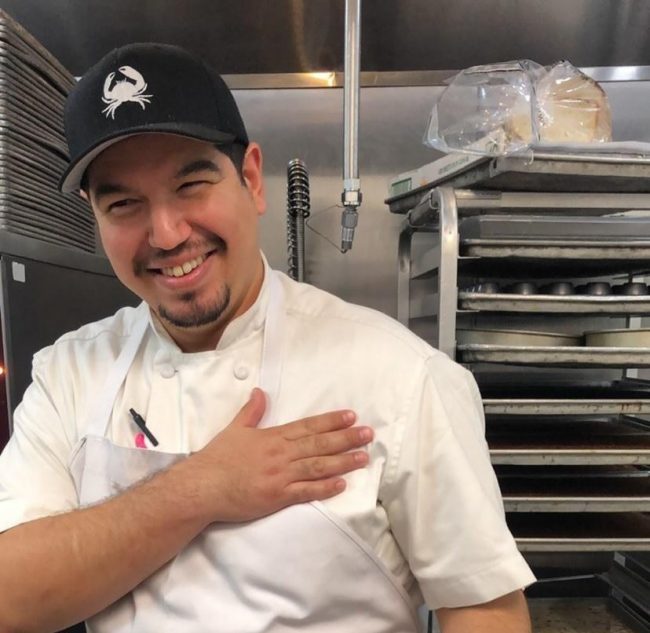 Fast forward a bit to where a calmer, more experienced and much less egotistical Mike started with Truluck's under the leadership of our very own Samir Canaan. After working at Truluck's Miami, Ft. Lauderdale and then at Miami again, the Cerny family packed up and moved to Texas. He says that it was a challenge to prove to himself that he was talented enough for the move, but all of us at Truluck's already knew that he was a gem. Not to mention as Red Adair once said, "I've traveled all over the world, but I don't think that there's any place better than Texas," so clearly a chef of Cerny's caliber belongs here. I'm just kidding, of course (not really). Anyway, the Cerny's fell in love with Texas and fit in perfectly with the community. They've even bought a giant, souped up pick-up truck recently!
After so many years of bouncing around, Chef Cerny has finally found stability and a home with Truluck's. I asked him why he's stayed for so long and he said:
"It's been amazing to see from a managerial side. Out of all the places that I have worked, I have never seen people treat each other this way. The culture makes people want to do better for each other. I've never seen employee longevity like this. My life here is amazing and my development is exciting. It is great to feel like I am part of something bigger than myself, and I enjoy sharing my knowledge with the team."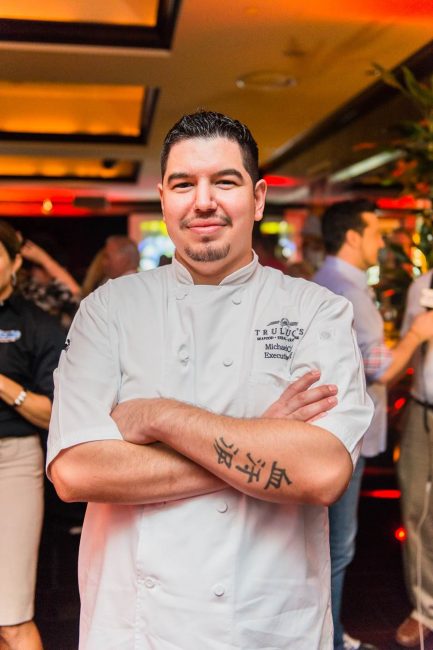 We're extremely honored to have Mike leading our Austin teams, and his endless commitment to the development of his colleagues is truly inspiring. Experience chef's mouthwatering creations during your next visit to our Austin Arboretum or Austin downtown locations. Your table is waiting.