"Some people don't believe in heroes, but they haven't met my dad." – Unknown
"Starched, creased, suited and booted" – Chef Manny Vera
Manuel (Manny) Vera has been with the Truluck's Restaurant Group since 1998. He's a chef partner, strong leader, and runs a kitchen that I'd be happy to eat off the floor of. It's absolutely immaculate at all times. He also wears a chef coat with creases so sharp that you could possibly even shave with them. He's a serious guy doing serious work, and you can tell that he means business just by spending a few minutes with him or observing his kitchen. So, why? What made Manny our Manny? Let's try to find out. Buckle in folks. This is probably going to get sappy towards the end.
He was born and bred in Dallas, Texas. As a kid, he'd observe his mother cook with his grandmother and would watch food shows obsessively. One of his fondest memories is trying to cook breakfast for his mother. He overfilled a pan with oil, dropped the eggs in, and was promptly rewarded with a burn to the face. Face burn aside, he still felt the pride of people pleasing. That feeling, as well as being an injury magnet, is something that would continue to this day.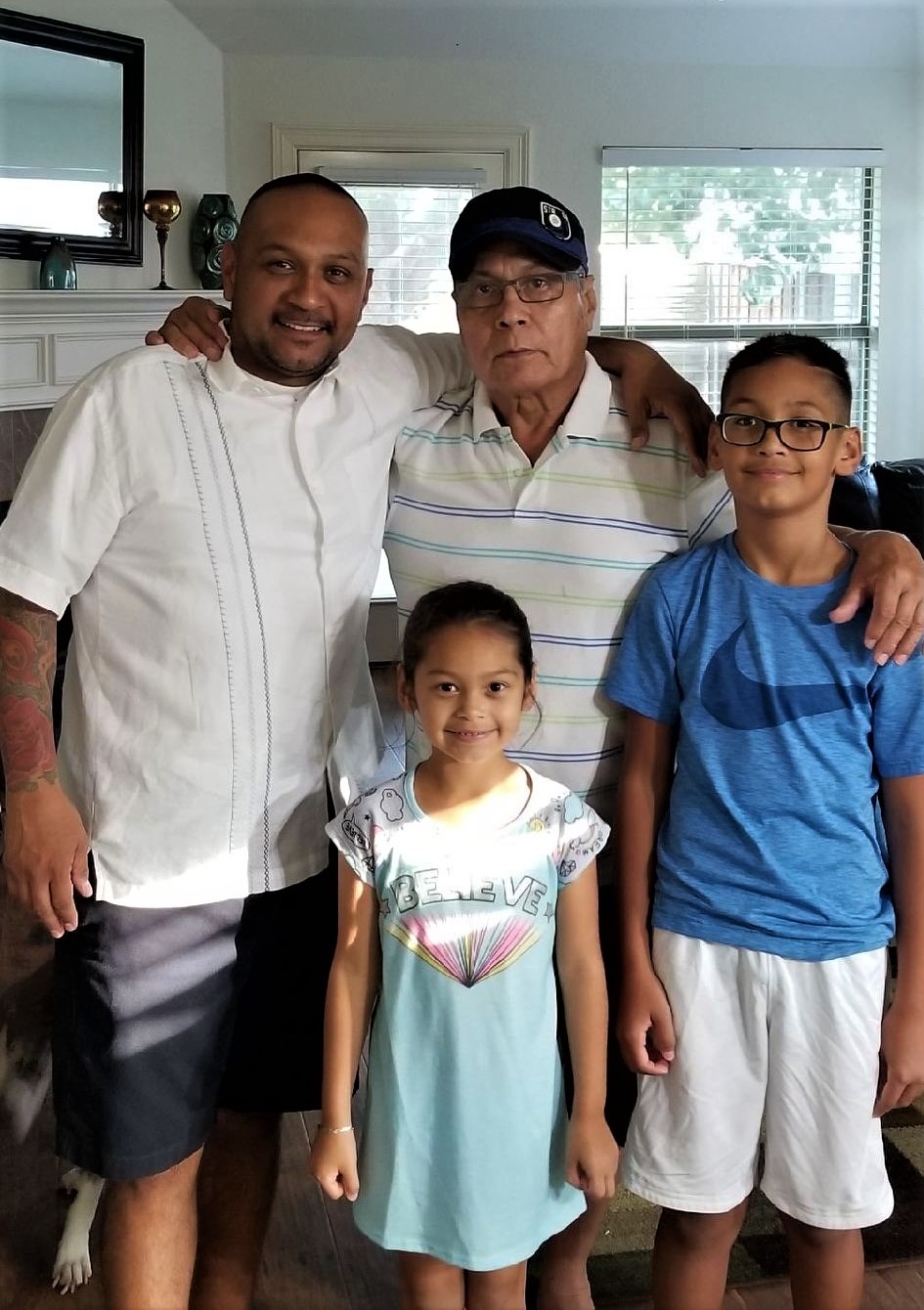 His family fell on unfortunate times when he was younger and he spent some time living out of a car, occasionally not having food to eat at night. As you can imagine, this was a really hard time for him, and it really set the tone for who he'd become. During that time, he made a promise to himself that when he was old enough, he would always work as hard as possible in order to take care of his family.
And work hard he did. Manny's true genesis as a chef began at Whataburger, where he worked on the line. This went relatively well until he accidentally hit his head on the grill, requiring stitches.  (See, I told you that he was an injury magnet.) From there, he ran the gamut. Steak and Ale, Bennigan's and then Don Pablo's. Don Pablo's was the first real completely from scratch kitchen that he'd ever been in, and in that environment, he found another sense of pride. Not only was making people happy through food important, but the quality and craftsmanship also appealed to him as well. After almost 4 years and opening numerous locations for the group, Manny decided that he was ready to step into the next phase of his development. At the suggestion of a friend, he applied to Truluck's in Addison where he began as a grill cook and was noticed very quickly.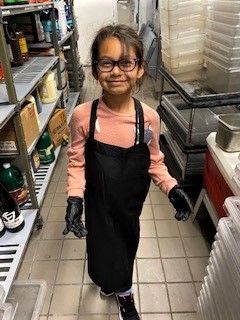 You know the drill. He worked hard. Did a lot of stuff. Worked harder. Did even more stuff. Bottom line is that he went above and beyond, at all times, and was completely committed to becoming someone that his newly born son could "be proud of." His family is always the primary focus. While writing this, I even dug out an old letter from 2007, when his first child was born, that he sent to all of our chefs regarding care and the motivation for being the best role model possible. Even then, you could feel his sincerity.
I'd like to tell you some funny stories of his continued injuries and his progression from the chef who hid when asked questions at cooking demos, to the certified culinary monster that he is, but we're getting a little long here so I'll just hit you in the feels and give you a few quotes that'll completely illustrate who he is as a person.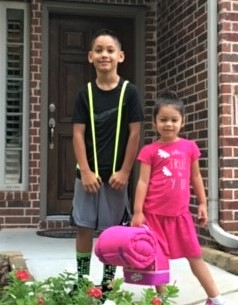 On Truluck's – "They've always taken care of me. Truluck's took this fool from the hood, cared for me, taught me and believed in me. it's been a great ride and my progress makes me want to pay it forward and give others the same chance. It's amazing to me how many people know about us and how they feel about us. It is mind blowing. When I was young, I didn't have those expectations for myself. Now my mindset is on giving back every day."
On his son Manny Jr. and daughter Gabriella – "One of the best feelings that I've ever had is, after being able to purchase my house, walking up the staircase, watching my kids sleeping and knowing that they're going to be okay. They're never going to have to endure what I had to endure. When they rock the Truluck's hoodie or hat, I know that they're proud of their old man and that's all I've ever wanted."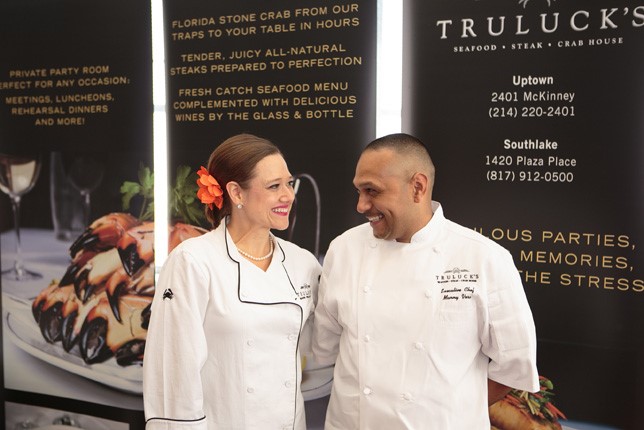 I love this guy. Genuinely. And Truluck's loves him. Chef Manny Vera is a tremendous chef, terrific father, and a great human being. We're blessed to have someone as dedicated and committed as Manuel. Just like the old school, classic cars that he works on, they don't make 'em like him anymore.