Fresh Ingredients and Flavors to Eat This Summer with Truluck's Seasonings
Chef Samir Canaan Shares the Recipe for Perfectly Grilled Summer Meals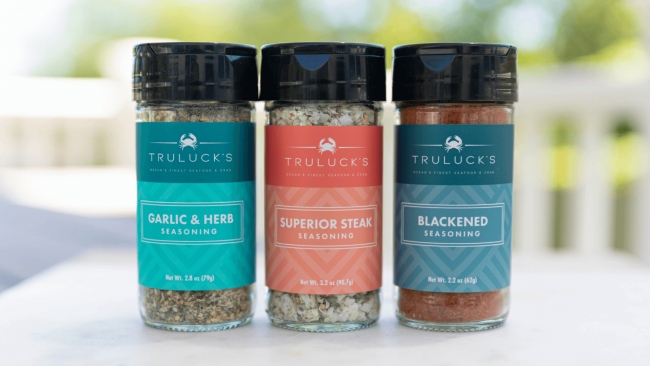 Summer is here, and with it, a new season of fresh ingredients to play with in the kitchen and on the grill.
Eaten on their own or paired with your favorite protein, avocados, bell peppers, summer squash, tomatoes, zucchini and more are all among the products whose flavors shine in the summer. And though eating seasonally guarantees produce at its most flavorful, there are other ways to make a meal worth savoring every bite.
Enter: seasonings.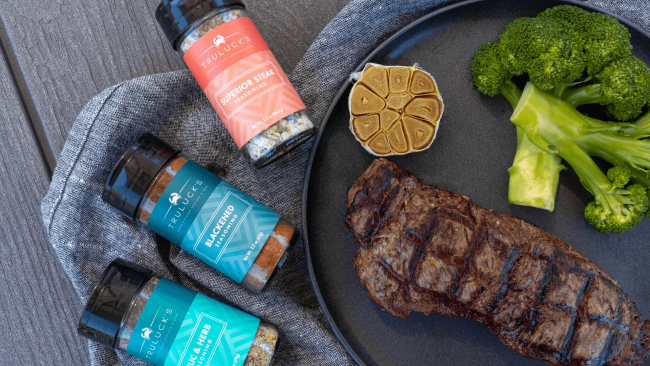 Seasonings are the unsung hero of any meal, transforming simple, honest ingredients into delectable dishes with depths of flavor. And at Truluck's, we put just as much emphasis on fresh ingredients as we do on seasoning. In fact, you can buy three of our specialty, hand-crafted seasonings to make a restaurant-quality meal straight from the comfort of home.
Chef Samir Canaan, Directory of Culinary Operations, shares how to elevate any summer meal using Truluck's seasonings, both in flavor and on the grill.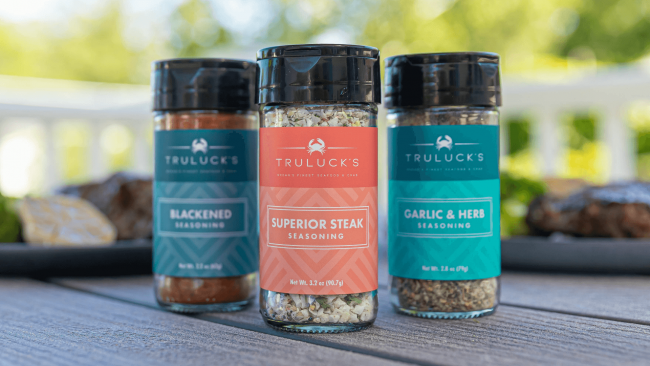 How to Use Truluck's Seasonings to Enhance Flavor
No matter what you're cooking, Truluck's seasonings can be used to enhance the natural flavor of your favorite meats and vegetables, making your summer meals even more delicious.
"For superior steak, try using our signature steak seasoning, which is a blend of salt, pepper, garlic and other spices that will bring out the natural flavors of the meat," Chef Samir says. Simply coat the steak with the seasoning and grill or pan-sear to your liking.
Meanwhile, for seafood like salmon, halibut, shrimp and scallops, Truluck's blackened seasoning is a great option. A blend of paprika and cayenne pepper, among other spices, this seasoning will give seafood a bold, smoky flavor. Be it on the grill or in a pan, coat your seafood in a thin layer of oil and dust it with the blackened seasoning before cooking.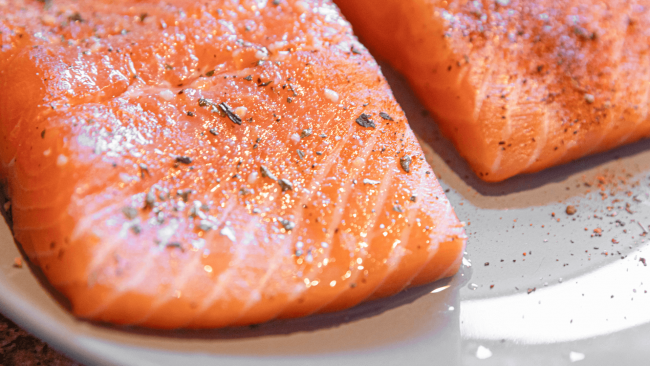 For your fresh summer vegetables, Chef Sammi recommends Truluck's garlic and herb seasoning. "It includes a blend of dried herbs like rosemary, thyme and oregano, along with garlic and other seasonings, that will add a burst of flavor to any vegetable dish," he says.
The Secrets to a Perfectly Grilled Summer Meal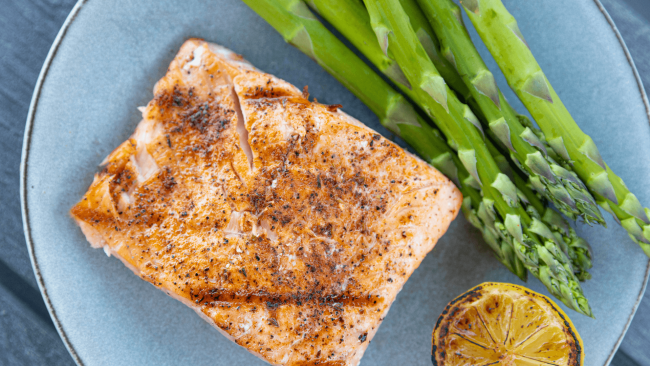 Beyond seasonings, the hallmark of a summer meal often starts on the grill. Follow Chef Samir's seven steps to properly light up a charcoal grill for grilled perfection.
1. Choose the right charcoal for your meal.
There are two types of charcoal: briquettes and lump charcoal. Briquettes are more consistent in size and burn longer, while lump charcoal is made from natural wood and burns hotter and faster."
2. Arrange the charcoal.
Pile the charcoal in a pyramid shape at the center of the grill, leaving some space around the edges for indirect cooking.
3. Add lighter fluid.
Use a charcoal chimney or pour a small amount of lighter fluid over the coals. Let it soak for a few minutes.
4. Light the charcoal.
Use a long match or a lighter to light the charcoal in several places. Wait for the flames to die down, and the coals to turn gray.
5. Spread the charcoal.
Use tongs to spread the coals evenly across the bottom of the grill.
6. Adjust the vents.
Adjust the vents on the bottom and top of the grill to control airflow and temperature.
7. Start cooking.
Once the coals are evenly gray, you can start cooking your food.
"By following these steps, you can safely and effectively light up charcoal to grill foods to perfection," Chef Samir says. "And don't forget to use Truluck's seasonings to add delicious flavor to your grilled meats and vegetables!"