One Wine With a Purpose: J. Lohr and Truluck's team up in October against Breast Cancer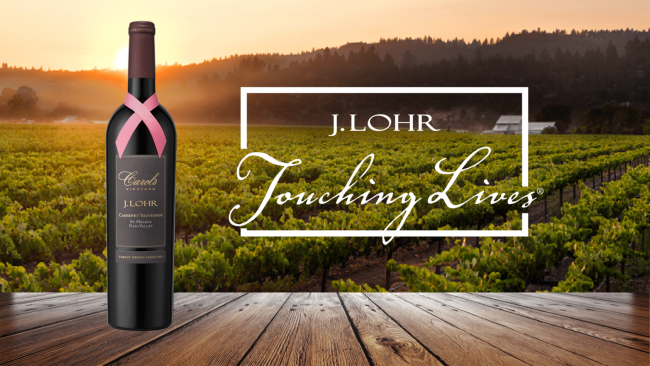 With sustainably farmed estate vineyards in Monterey, Paso Robles, and Napa Valley J. Lohr Vineyard & Wines is one of California's best-known wine producers. Founded over five decades ago, J. Lohr is still family-owned after all these years. If you're a fan of the popular J. Lohr Estates Riverstone Chardonnay or Seven Oaks Cabernet Sauvignon, you may be interested to know that J. Lohr also crafts exquisite, limited-release wines with a focused look at their most prized vineyard parcels. Case in point: the 2018 J. Lohr Carol's Vineyard Cabernet Sauvignon, which scored 95 Points from The Tasting Panel and is a Truluck's featured wine in October.
When legendary grower Jerry Lohr first planted grapes in Monterey's Arroyo Seco district in 1972, he started a revolution on California's Central Coast. With those initial cool-climate plantings in Monterey County and later with warmer climate-loving Bordeaux and Rhone varieties in Paso Robles, Jerry and his team helped establish the world-class reputations of those two winegrowing regions. While the majority of J. Lohr's vineyard holdings are in Monterey and Paso Robles, there is one incredibly special J. Lohr property in Napa Valley that is near and dear to the family's hearts: the J. Lohr Carol's Vineyard in the famed St. Helena appellation. The vineyard was named after Carol Waldorf Lohr, Jerry Lohr's late wife, who passed away in 2008 due to complications from breast cancer. Today, the small, 31-acre property produces just one treasured wine: the J. Lohr Carol's Vineyard Cabernet Sauvignon.
The J. Lohr Carol's Vineyard Cabernet Sauvignon is an integral part of the Lohr family's heartfelt Touching Lives™ program – a partnership with National Breast Cancer Foundation, Inc® (NBCF). A donation from every bottle sold of J. Lohr Carol's Vineyard Cabernet Sauvignon is made to support and further National Breast Cancer Foundation, Inc. programs. October is National Breast Cancer Awareness Month – a perfect time to spotlight pairing the exceptional Carol's Vineyard Cab with iconic dishes from Truluck's fall menu.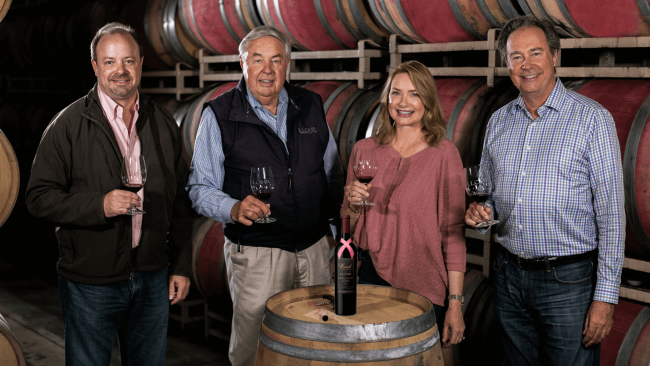 Since Touching Lives' inception, sales from the Carol's Vineyard releases have supported early breast cancer detection, access to mammograms, patient navigation services, and the delivery of HOPE Kits (a gift box of comforting items) to women undergoing breast cancer treatment. These programs continue to build on a partnership that has funded over 8,000 mammograms for women who otherwise would not be able to afford them.
"When I first reached out to NBCF fourteen years ago, my desire was to partner with another family organization to raise awareness for the importance of early breast cancer detection and to commemorate my mother's influence on our business and family." said J. Lohr co-owner and Chief Brand Officer Cynthia Lohr. "What I couldn't have forecast was that our J. Lohr Touching Lives initiative would also help contribute to the nearly 900,000 patient navigation and nearly 250,000 breast health education services NBCF has secured in the last decade alone. My mother would be so honored to know her legacy has done enormous good in support of women and families touched by breast cancer."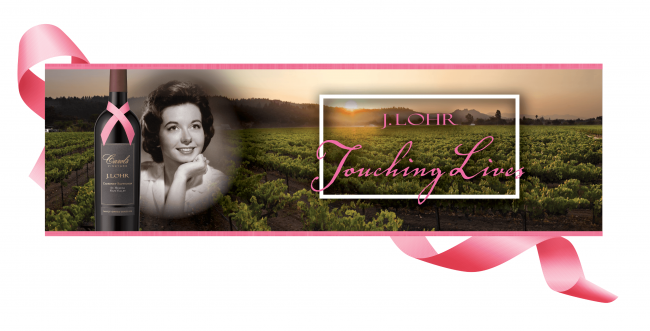 "On behalf of everyone at National Breast Cancer Foundation and the women that we serve, we are grateful for the continued support of J. Lohr to our mission of Helping Women Now." Said NBCF Senior Vice President of Development Mandy O'Neill. "By funding mammograms through the Touching Lives campaign, they have helped provide life-changing services to thousands of women. This program has brought hope to so many women across the country like Bernice, a breast cancer survivor and a single mother of six, who received a mammogram through our National Mammography Program."
In 1984, after much research, Jerry Lohr purchased a prime vineyard adjacent to the Silverado Trail in Napa's St. Helena district – on the narrowest part of the valley floor. This lone J. Lohr Napa Valley outpost is now known as Carol's Vineyard. Here, the ideal Bordeaux-like temperatures and clay loam soils provide superb conditions for growing Cabernet Sauvignon and Petit Verdot.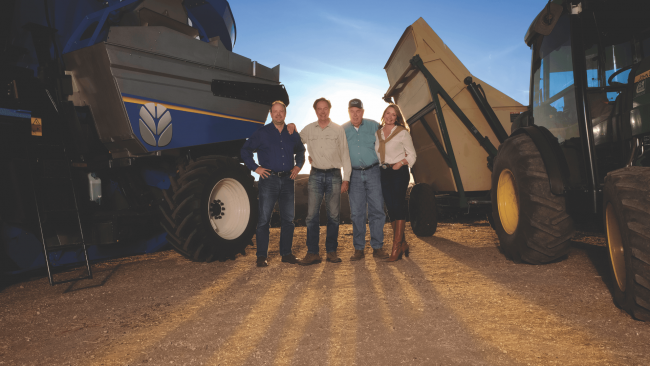 It is this undeniable Napa Cabernet character that makes the Carol's Vineyard fruit a favorite of the J. Lohr winemaking team. "The 2018 vintage in Napa Valley benefited from late winter/early sprint precipitation just in time for our budbreak," J. Lohr Red Winemaker Brenden Wood noted. "Moderate springtime temperatures followed, resulting in consistent fruit set and an even crop load. Temperatures were warm during the summer months without any heat spikes, giving our Carol's Vineyard fruit a chance to ripen gradually. Harvest began about a week later than normal on October 18th."  
In other words, the perfect recipe for growing, harvesting, and creating a fantastic wine.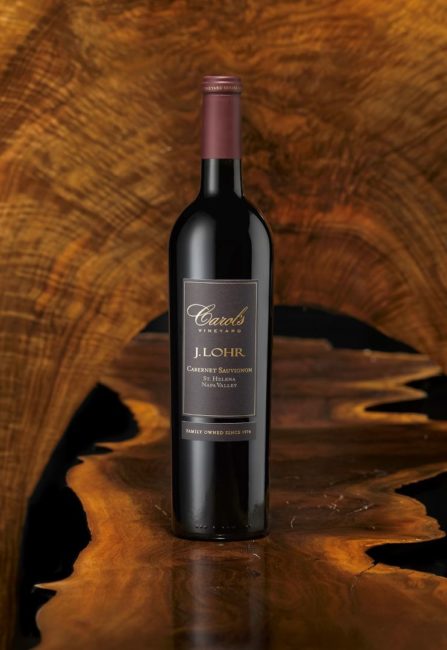 We love the way the 2018 J. Lohr Carol's Vineyard Cabernet Sauvignon expresses the essence of a very special place, but don't just take our word for it. This is how The Tasting Panel described the wine in the July/August 2022 issue: "Lilac dipped in boysenberry adds aroma and flavor to silky tannins as chocolate-kissed cedar, dark berries, black plum, and spice create texture on the palate. As the wine opens up, cherry bark and earthy tones gravitate to the front of the mouth, leaving a lasting impression."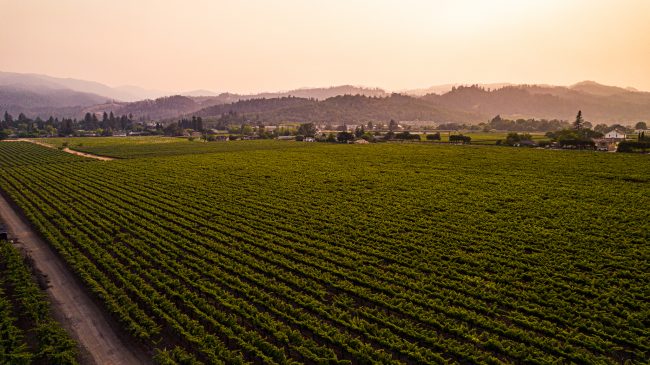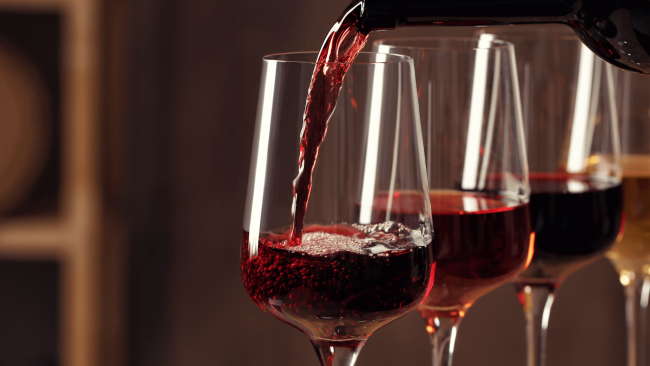 Truluck's Beverage Director Dave Mattern's noted the wine's excellence during a tasting, "With the addition of the J. Lohr Carol's Vineyard Cabernet Sauvignon to Truluck's menu, we'll be acquiring a truly unique wine. It falls into my "Best Value on the List" category. This wine has 8 percent Petit Verdot in the blend. This is quite unusual and gives the wine a structure as well as a level of acidy that makes it mouthwateringly good. Of course, this wine is great with steaks, but also our Branzino or a piece of our malt chocolate cake."
With a donation made to National Breast Cancer Foundation for every bottle sold, fans of J. Lohr Carol's Vineyard Cabernet Sauvignon can take heart that their purchase aids in providing comfort, support, and needed services for women at every step of the arduous breast cancer journey.