Chef Johnson Olawunmi is one of, if not, the very-first member hired to the Truluck's team. He started before our first Truluck's location was even open. He is one of the most kind, shy, loving, and loyal person that I have ever met.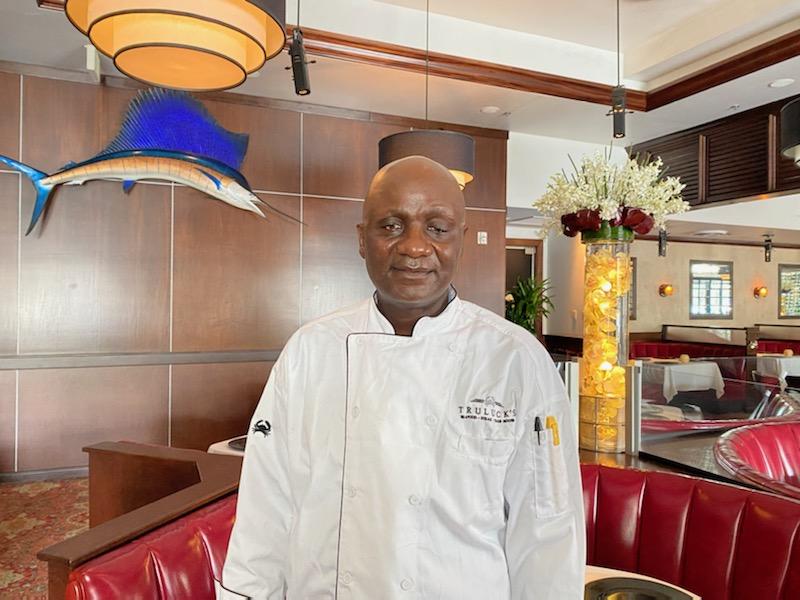 Johnson moved to the United States in 1979 from Nigeria with a plan to go to school for mechanical engineering. He first landed in New York and was shocked and disappointed by the drastic temperature difference in the winter. Chef Olawunmi hates the cold so much that he refuses to eat cold food. A friend suggested that he move to Texas where the climate was a little bit more to his liking.
Upon arriving in Houston, Chef Olawunmi began working in restaurants in order to pay for his education. His idea was that he would complete his schooling and then return to his homeland. Along the way, he found his passion for cooking, made close friends, had five lovely children (he's a brave man), and his original plan had changed. There was a brief moment where he left Truluck's and inexplicably decided to sell cars. After a short period of time, he returned and has been here ever since.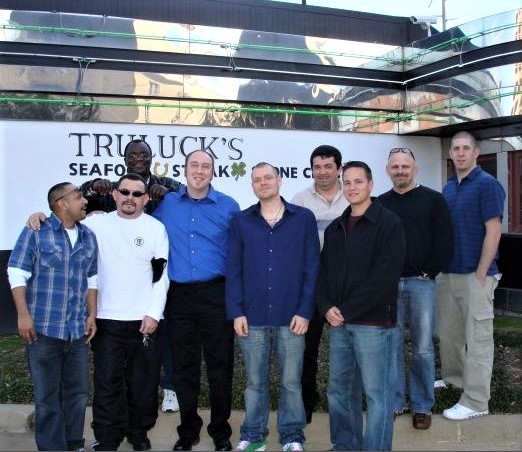 One of the best ways to explain Johnson's incomparable impact is through a series of quotes. Some from Chef on his history with Truluck's and others from the colleagues who have been fortunate enough to work with him over the years.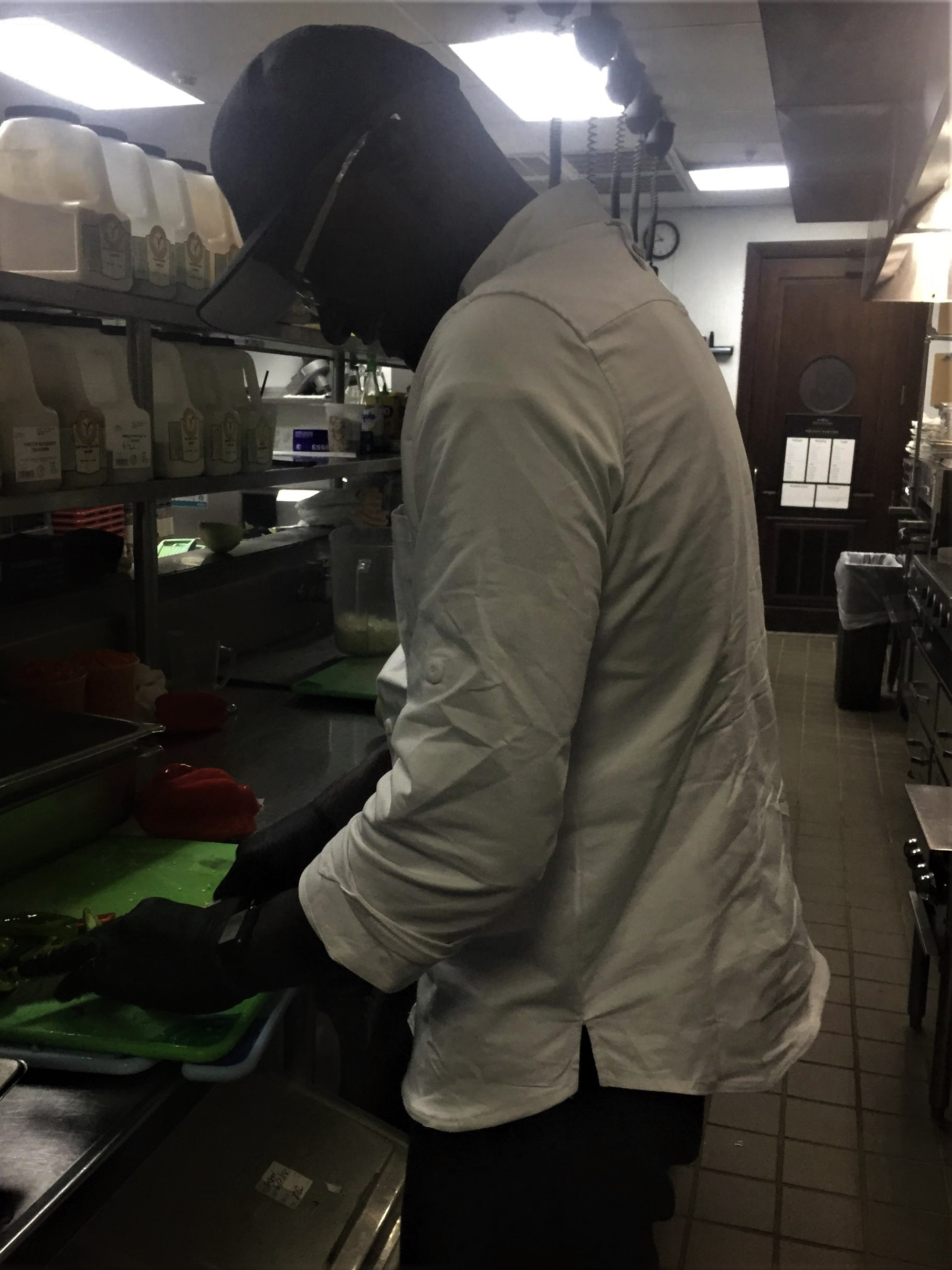 On Johnson:
"He is the salt of the earth. If he tells you something, you can take it to the bank. I wish we had 12 more of him." – Stuart Sargent (Founder)
"When he started, he was so shy, so quiet and so deferential but one of the hardest workers that I have ever seen. His quiet way of leading by example always made everyone believe in and respect him. If you look back over the years, he has always been so steady and that's just a big part of who he is. He's just a wonderful man and we are really blessed to have him." Patti Turner (Founder)
"He has a kind heart and a great way with the team. He inspires love and loyalty. Johnson is a prince of a man whose commitment is undisputed. This leaves everyone around him with the impression that he has your back… and he does." – Dave Mattern (Managing Partner, Beverage Director)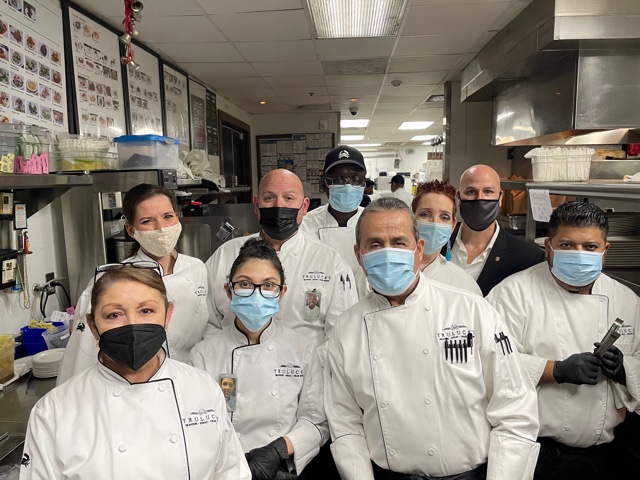 Chef Johnson on Truluck's:
"I have good employees, a good boss and good founders. It makes for an easy life and I am doing what I'm good at. I love the food and the people that I work with and I plan to work here until I retire. I'm proud of being part of Truluck's. I was here when it began, I was here when it was growing, and I'm here today. I'm part of it and I'm proud of that and our people."
Chef Johnson plays a crucial role in building our culture through kindness, knowledge, and leadership. Some places have small, dusty plaques spotlighting their company culture hanging on the wall, we have Chef Johnson, and we can always count on him to shine.