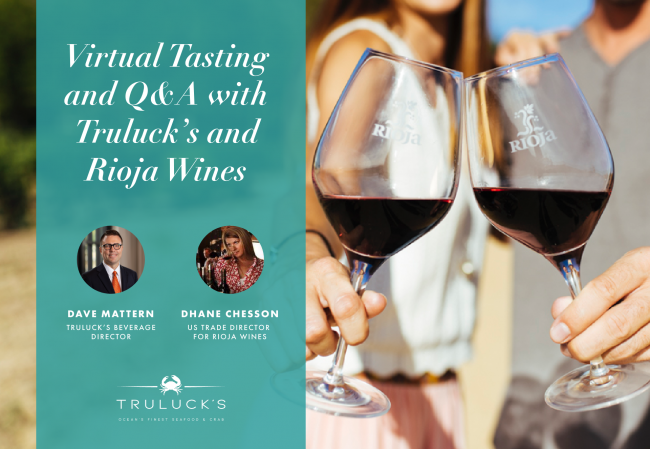 As the Beverage Director, Sommelier, and Managing Partner at Truluck's since 2001, I've had the privilege to taste thousands of wines a year so that I can bring the very best few to our menu. Sounds like a tough job, right?
Well, it's more like a delicious puzzle because not every great wine I taste will complement our cuisine, for one reason or another. More than that, I'm always searching for wines that are an experience unto themselves, with stories, history and mystery, and are scintillating on the palate. And I always strike gold with Rioja.
White, red or rosado wines from Rioja, Spain, are nearly always perfect for our menu. In fact, when I'm in the dining room and I see a bottle of Rioja on the table, I think "Oh yeah, these folks are going to have a great meal."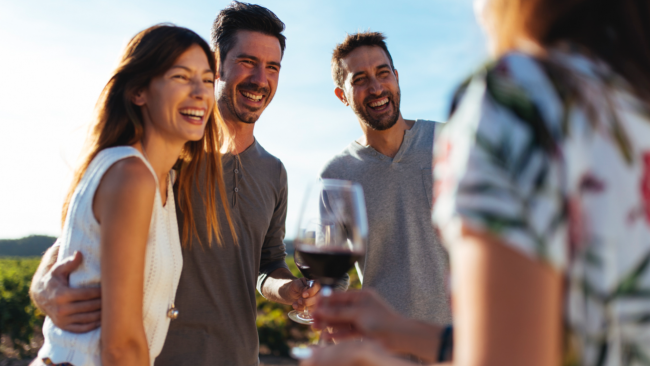 Because of our dedication to carrying the best wines from Rioja, I'm constantly thinking about how to bring Rioja's great cultural elements, such as sipping wine in the Historic Train Station district in Haro and eating small bites—"pinchos" in Logroño—into the Truluck's experience.
I asked fellow wine lover Dhane Chesson, US Trade Director for Rioja Wines, to geek out with me about Rioja wines and the selections we're bringing into Truluck's for the entire month of August. We held a virtual Rioja tasting as she was traveling and in Spain when we connected. While our time difference was vast, our love for great wine and conversation about it was right in step with each other. Here is a snippet of our chat. It started with us both pouring generous tastings of each of the wines we're featuring at all our locations in August.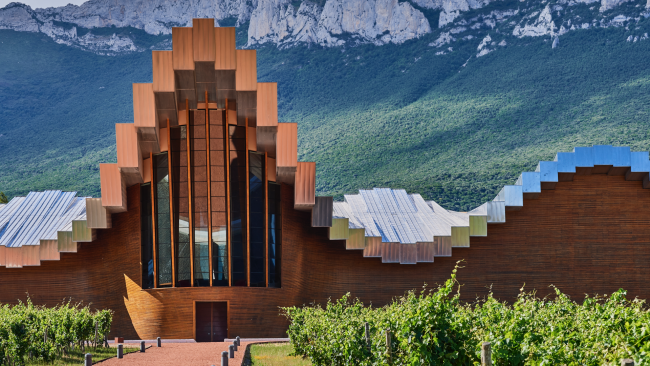 Dhane:  Hi David! I am so happy to be able to sip, savor and talk all things Food and Wine with you, even from afar. It's interesting you mention Logroño – I'm there right now. Logroño is the capital of the province La Rioja and is the center of the Rioja wine trade.
Dave:  I'm jealous! Tell us more about the region.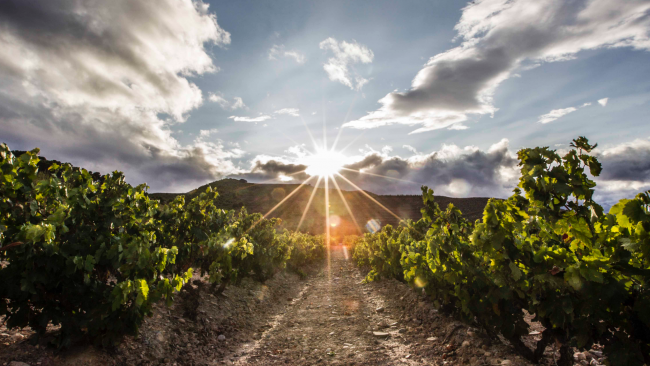 Dhane:  Rioja is Spain's premier wine region, located in North Central Spain-About a four-hour drive from Madrid, but only an hour from Bilbao. It's a small region about the size of Rhode Island. The 210 square miles of land are divided into three zones: Rioja Alta, Rioja Alavesa, and Rioja Oriental (known as Rioja Baja until 2018). Rioja is traditionally known for Red Blends and each of these growing regions have their own identity in terms of terroir, soils and climate. Traditionally, winemakers blended components from all three regions to create complete wines that harnessed the best qualities of each sub-zone.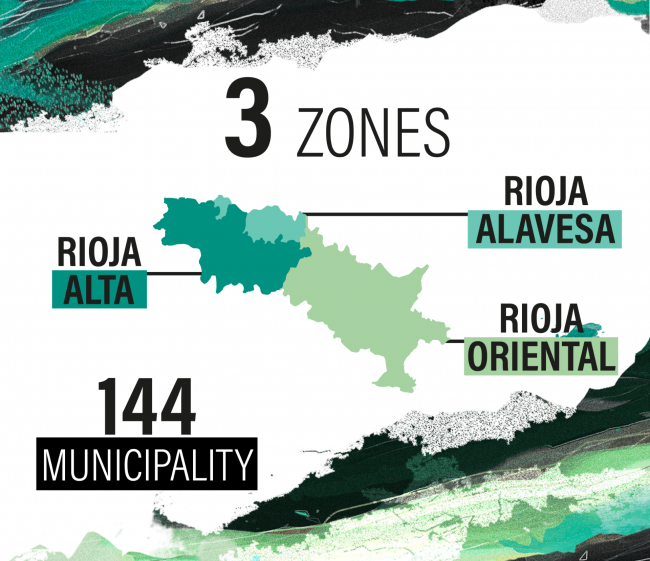 Dave:  What makes the Rioja grape varieties so special?
 Dhane:  The grape varieties used to create Rioja's wines have largely been selected over centuries, based on which varieties produce high quality wines in the region's climate and soils. The main grapes of Tempranillo, Garnacha and Graciano, combined with the particularities of terroir within Rioja's zone and individual vinification and aging decisions from the winemaker, contribute to Rioja's diverse spectrum of red, white, and rosé wines. Strict growing and production laws keep Rioja's excellence in quality and consistency. If you see a Classification Trust label on the back of the bottle, you know consumers are getting a World Class wine.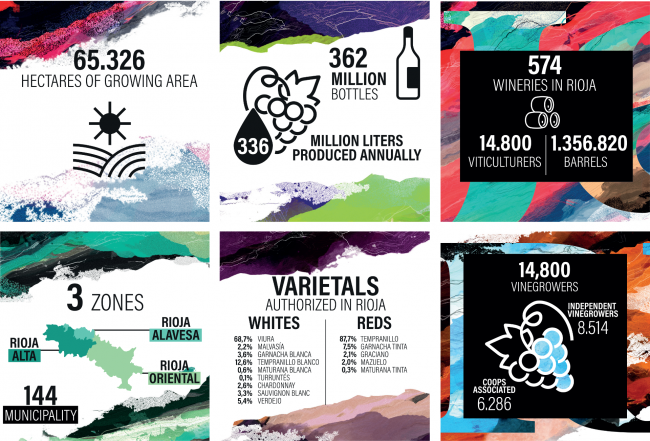 Dave:  All this wine talk is making me thirsty *sips wine* —and hungry. I love when I can point a Truluck's guest to the perfect Rioja wine for their meal, whatever they're having. A Rioja never fails.
Dhane:  I agree. The wines from Rioja, Spain, are some of the world's food friendliest wines and pair so well with seafood—it's quite typical in Rioja and Northern Spain in general to drink red wines with both seafood and meat.
Dave:  Yes, that's why I love it so much—the versatility, and the way the Rioja wines bring out the best elements of a dish. What tasting notes can our guests expect?
Dhane:  We have such a special assortment picked out for Truluck's this August. The reds have spicy elements, open and expressive fruit and a fine thread of acidity through the core. Toasted coconut, espresso and cacao can be expected on the finish. For the whites, you can expect lovely aromatics, sweet spices, ripe pear and apple fruits with long finishes.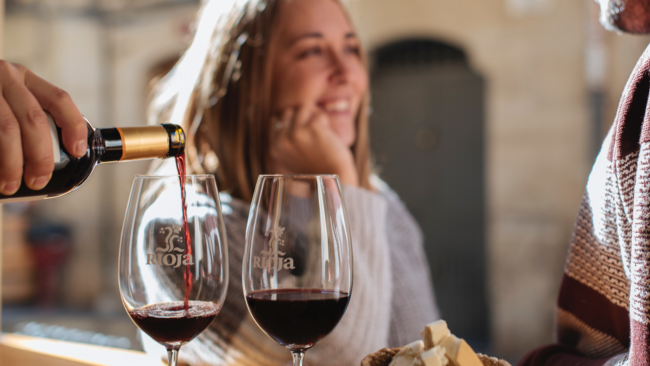 Dave:  We're highlighting a few select reds, whites, and rosado Rioja wines all month long because they offer such a delicious and complementary mouthfeel to our chef's creations, especially the limited Ōra King Salmon – a huge king salmon from the clear waters of New Zealand, honey glazed with savory blueberry compote. And our Spanish Octopus Appetizer with tender chunks of octopus, Spanish chorizo, caramelized onions and roasted fingerling potatoes.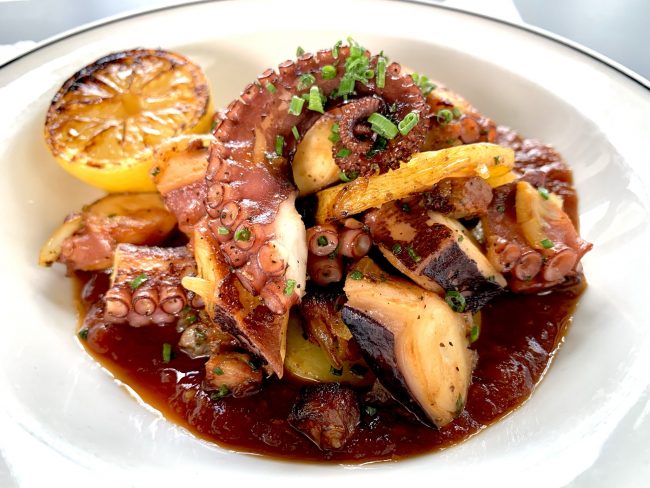 Dhane:  Now I'm hungry. There's a Rioja for every meal and occasion and the wines you've chosen (red, white and rosado selections) are going to really set the experience apart for your guests. I've never been so excited to return back home!
I can't wait to welcome Dhane and all of our customers to sample Spain's premier wine region with Truluck's excellent seafood and Rioja-paired dishes. Your table is waiting. Salud!