"There is always a way, if the desire be coupled with courage," answered the Cimmerian.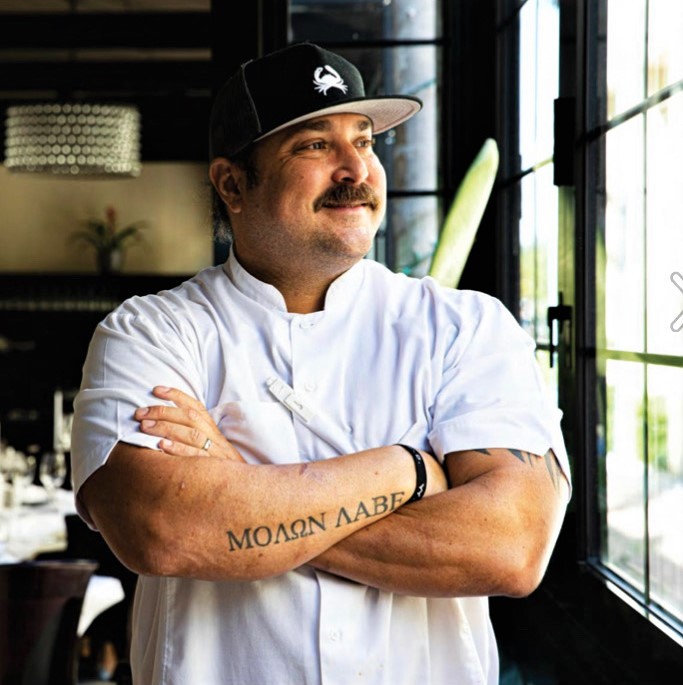 Samir Canaan (Sammy) is an incredibly important part of Truluck's Restaurant Group. That's a fact. He's also a chef with an unusual story that speaks to his dedication to his family, craft, and continual growth. Although we affectionately call him Conan due to his similar look (minus the occasional appearance of a Super Mario style mustache), he also has the heart of the famous barbarian. I'm going to attempt to tell you about it and, with any luck, it'll come out to his liking. I'm getting up there in years and would prefer to avoid a concussion.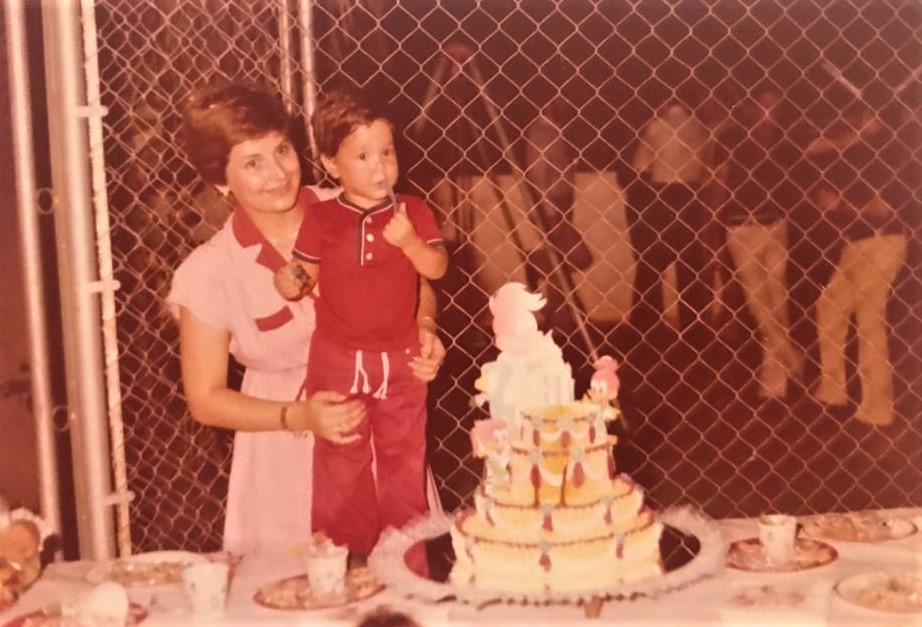 Sammy grew up in Maracaibo, Venezuela. When he was in grade school, his father lost his job and his mother started making bain-marie flans for country clubs and weddings in order to help support the family. After school, he would help his mother in the kitchen and found that he had an avenue to bond with his mother as well as help out during tough times. As the word of mouth grew, Mrs. Canaan opened up a full-service catering company and continued the business of flans. At the time, they sold for only $1 per pie.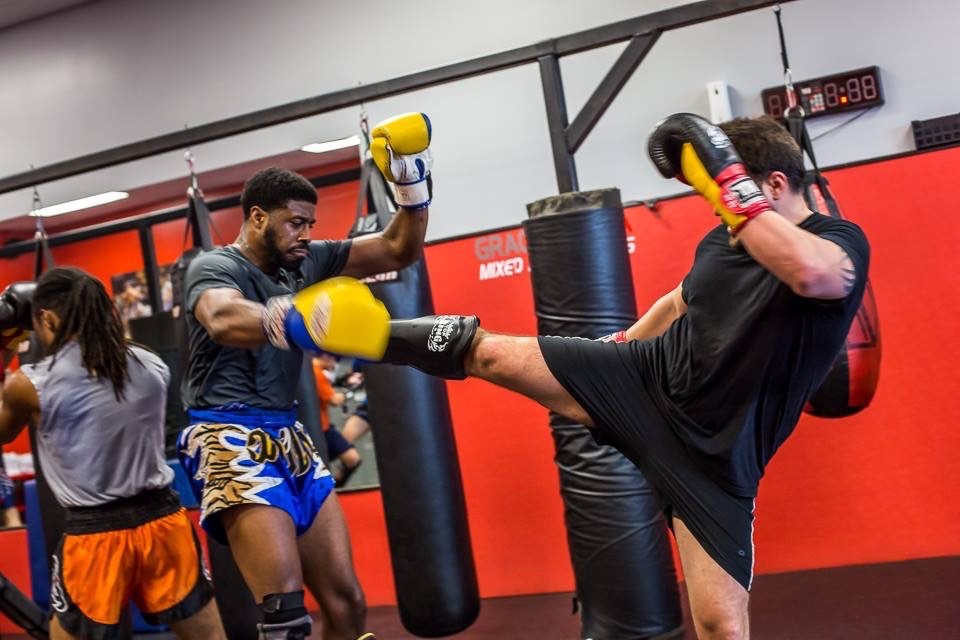 On a side note, he also found the time to train extensively in kickboxing and even won the national championship at the tender age of 14.
After high school graduation, Chef Canaan went to college. He studied mechanical engineering during the day and went to another college to study computer engineering in the evening. With 3 years of study under his belt, a vacation was in order and Sami found himself in Miami for some R&R. He had always been interested in moving to the United States and, after a talk with his cousin, he decided to make the move and tell his family that he was going to stay and fulfill his dream.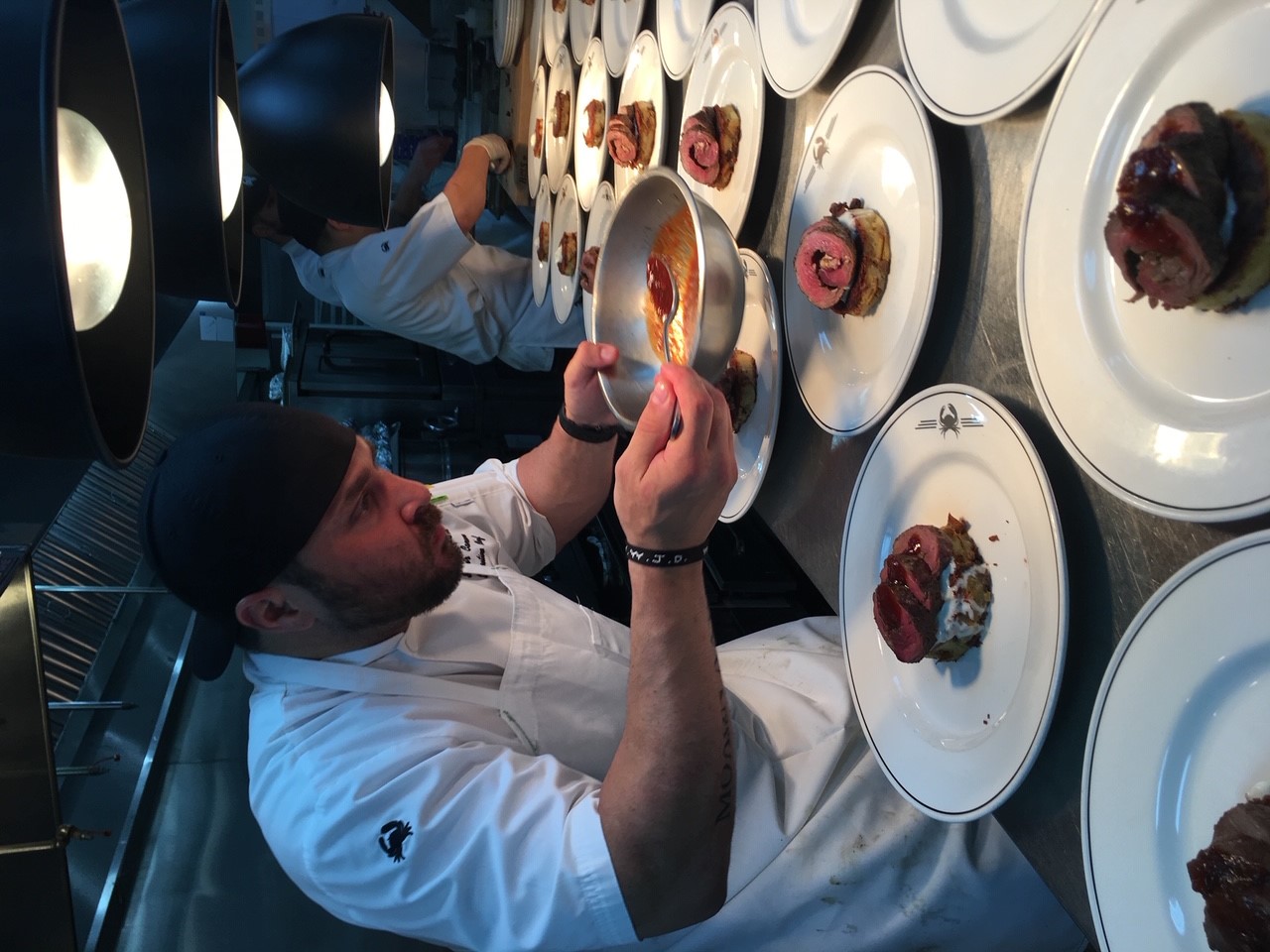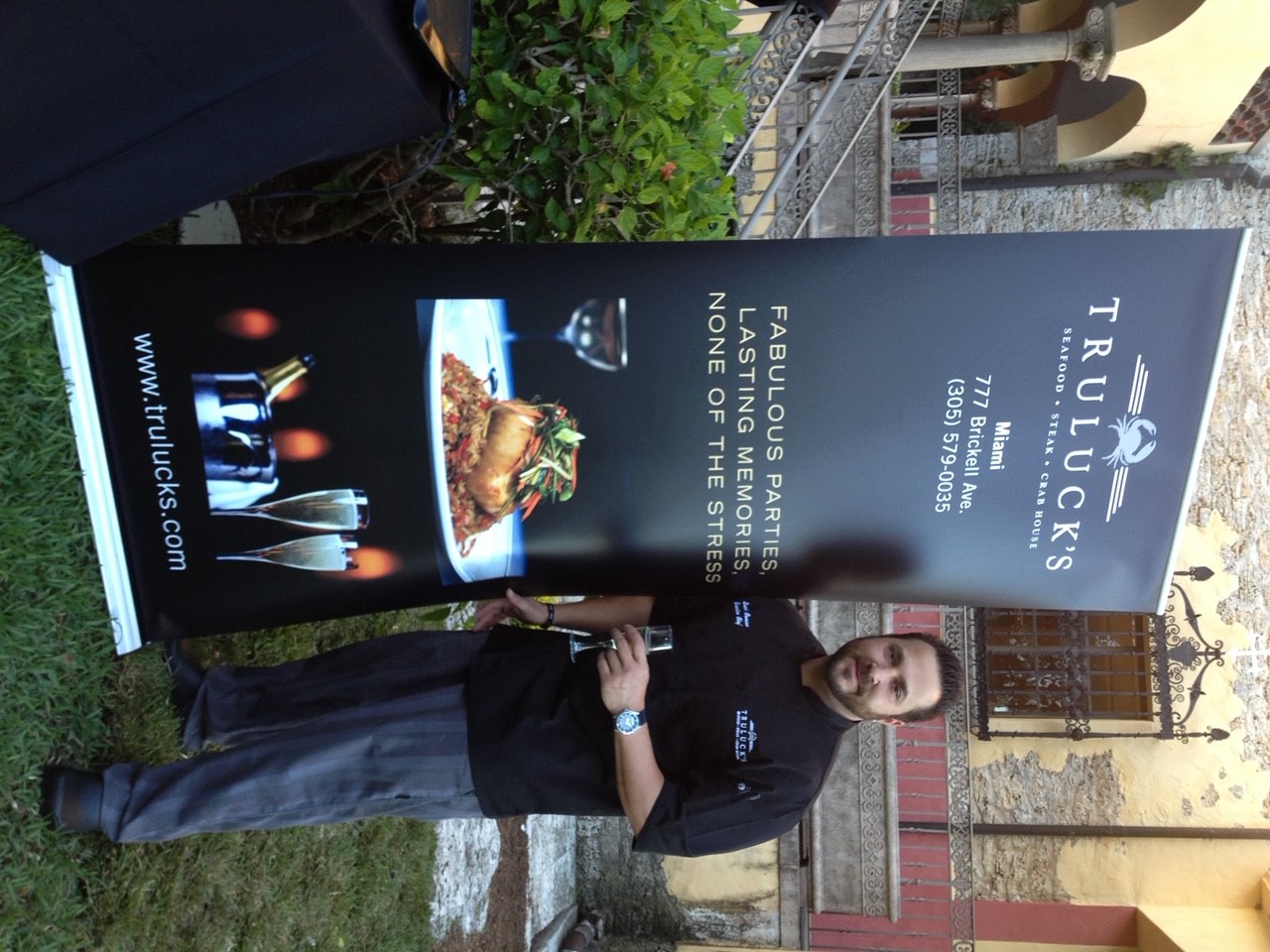 Remaining in The United States meant finding a job in order to live and, never one to shy away from work, Sammy did anything and everything to pay the bills such as going door to door to wash cars or cleaning jewelry at a mall kiosk. After a conversation with a friend, he applied and was hired at a bar and grill in downtown Fort Lauderdale. Since he had previously cooked in the kitchen with his mother, he assumed that he would be comfortable working in the kitchen again. Wrong. The first shift Sammy worked was a grill shift. Tickets came pouring in and he couldn't read English. In fact, he couldn't even speak English. Well, I guess that's a bit of an exaggeration. He told us that he was able to confidently order a cheeseburger with no pickles from Burger King. At any rate, the chef was obviously pretty concerned and sat Sammy down after his shift. Through an interpreter, Sammy said "I have no experience at this. I don't know what I'm doing, but I am a hard worker and I will always show up on time." Within one year, he was the sous chef. Within a year and a half, he was the chef. He also taught himself to read and write in English and became a citizen of the United States as well.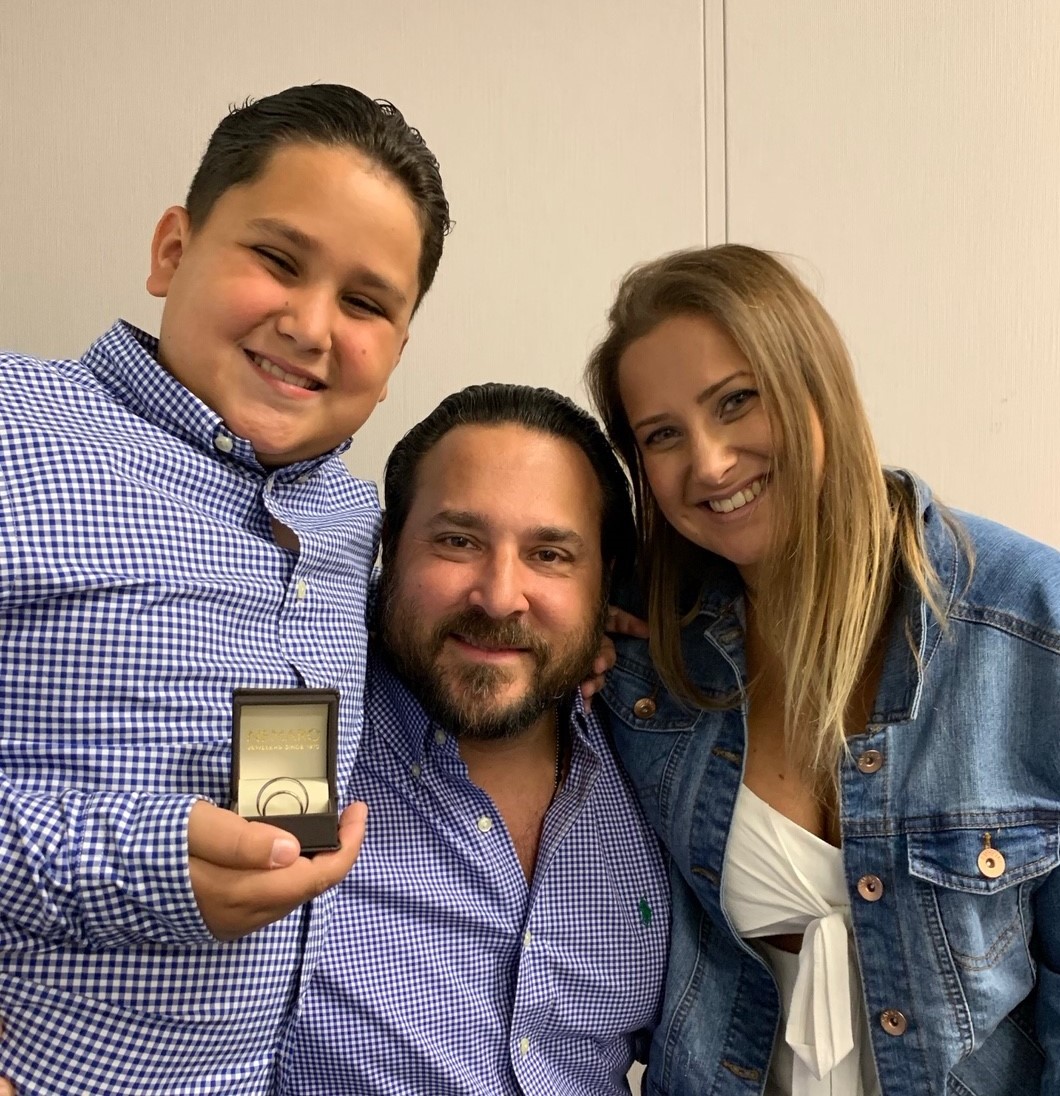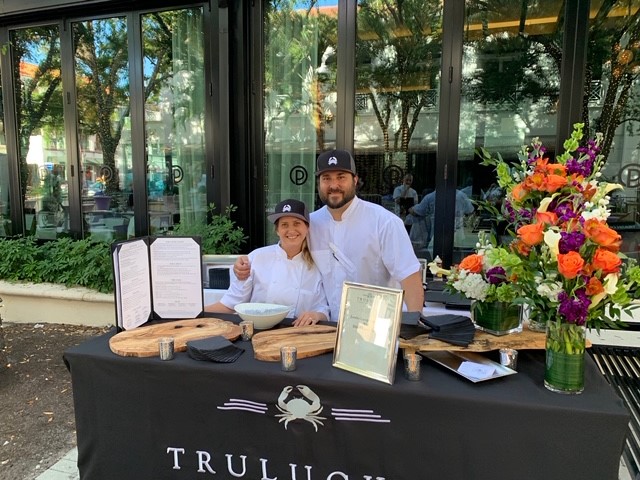 In 2007, Chef Sami became a father to his pride and joy, Sebastian. Looking to grow and provide more for his son, he took a chance on Truluck's, a restaurant opening in Boca Raton. He excelled, he was promoted over and over again, he worked hard and opened restaurants in Texas, Florida, Illinois, and California. In 2012, Sammy became a chef partner and developmental chef. I asked him what that meant to him and he said, "Making partner was the start of my journey." I asked him how? He continued, "Look at everything we've done together. It fills my life. People listen to me when I talk. Wow man, that's big. I proved to myself that I could succeed." Sammy married a wonderful chef named Daniela (baby Matias is due September 28th) and he shared, "She is like my rib. I like drums and she likes flats. We just fit."
It's so inspiring to work with a cast of standout characters so diverse, so driven, and so passionate on a day-to-day basis. I can absolutely guarantee that you'll see that spark with Director of Culinary Operations, Samir Canaan. Your table is waiting.