Meet the Chefs Behind the Remarkable Dining Experience at Truluck's
This International Chefs Day, get to know the Truluck's chefs making magic in the kitchen.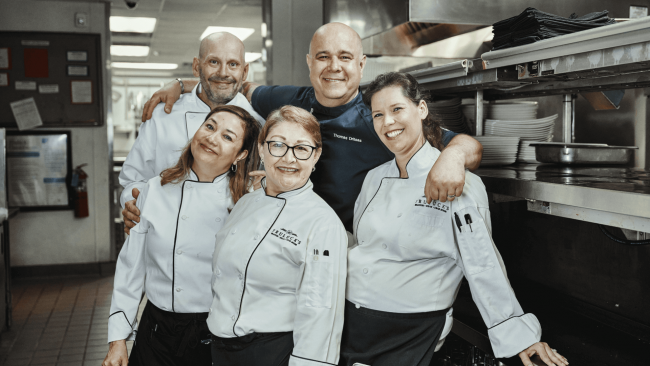 We believe that there is always a reason to celebrate—especially when it means celebrating those who make the magic happen at Truluck's. In honor of International Chef's Day, let's raise a glass to the chefs dishing out delicious meals at Truluck's locations around the country.
Get to know our remarkable chef team below.
Corporate Executive Chef Thomas Dritsas may be newer to Truluck's, but with 30 years as a chef under his belt, there's no doubt that this culinary trailblazer knows how to deliver the flavors and elevated experiences that Truluck's is known for.
"Before working with the brand, I was a fan," he says. "When I was interviewing, I got to meet all the authentic and genuine people that make up Truluck's. It made me want to be part of it as well as make my contribution to such an amazing culture-based company."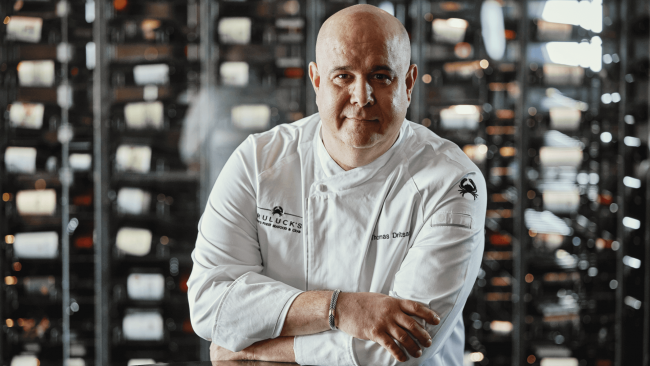 From prep cook to Director of Culinary Operations Chef Samir Canaan has spent 16 years at Truluck's bringing delight to guests.
"Seeing the expression on a person's face when they try a delicious dish is truly fulfilling. It brings joy to my life," Chef Samir says.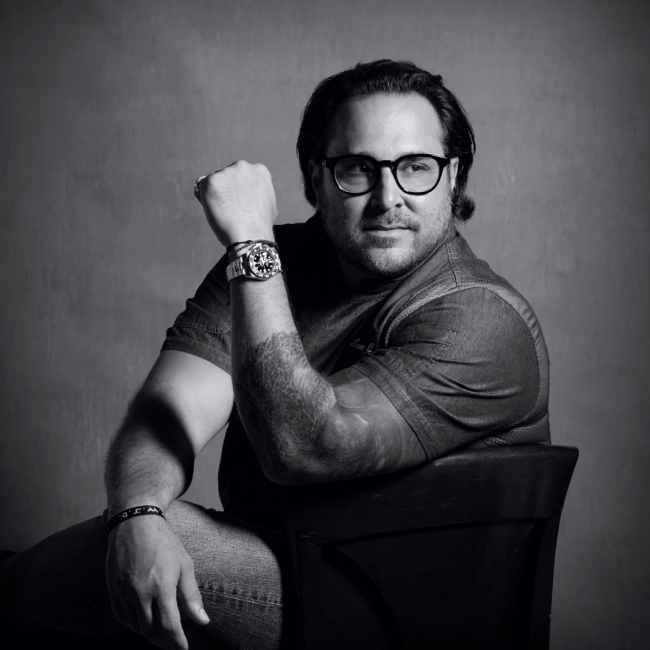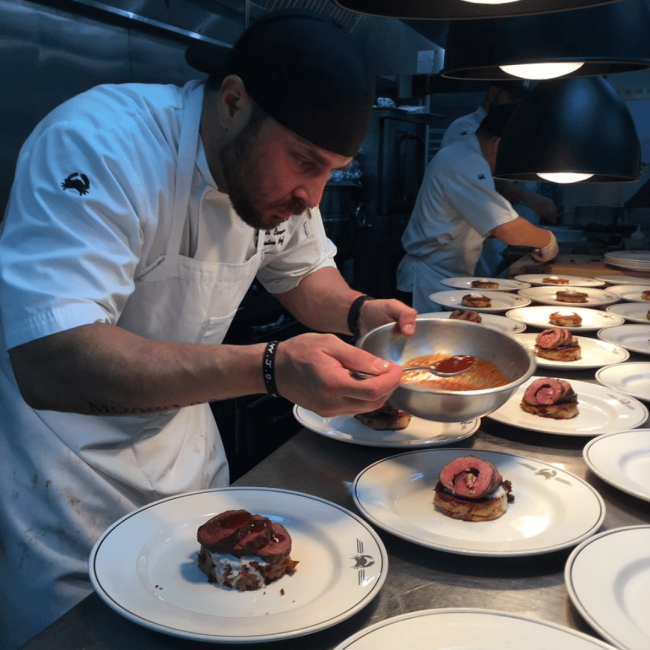 In Florida Market Support and Regional Chef Partner, Chef Odel Arencibia, loves the craftsmanship and companionship that comes with cooking.
"I'm in love with the drive of being able to combine," he says. "My passion is for food and team development, based on the foundations of world food options and people diversity, thereby living on the edge between teaching, learning and staying relentless on achieving team and personal goals."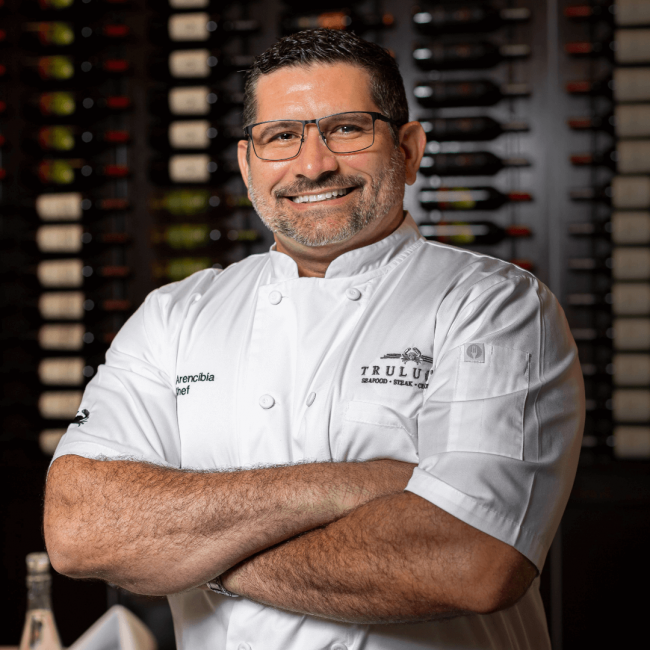 Chef Manny Vera, Market Support and Regional Chef Partner at Truluck's Dallas, has worked at Truluck's for 25 years—and has been improving his skills in the kitchen ever since.
"I've always loved to cook ever since I was kid and burned my face making eggs for my mother!" he says. "To me, cooking is about the love for sharing a meal with family and friends, bringing us all together, enjoying the company."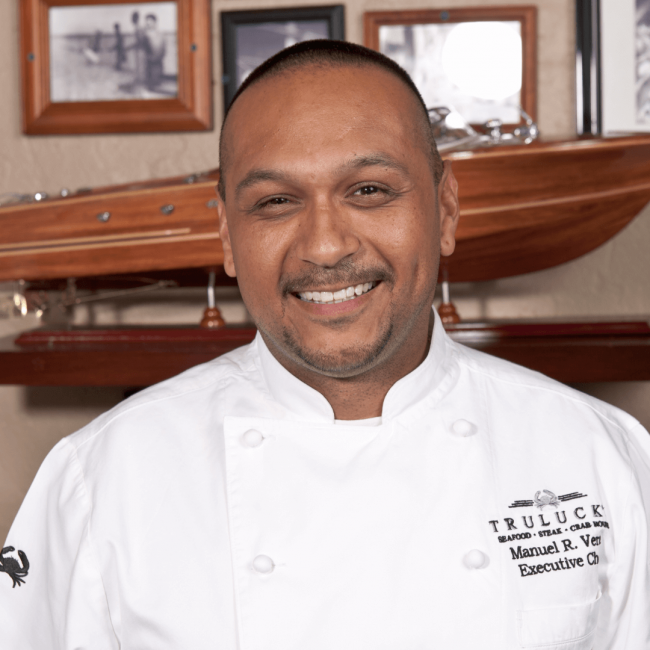 Chef Paigton Wilson Chef Partner at Truluck's Southlake has been cooking since she was old enough to reach the stove. "Food is magical and brings people together," she says.
But in the past seven years since she joined Truluck's, Chef Paigton's love for being in the kitchen has only grown. "To walk out of the kitchen on a busy Saturday night, every table is full, and the kitchen is running effortlessly—it makes you feel good."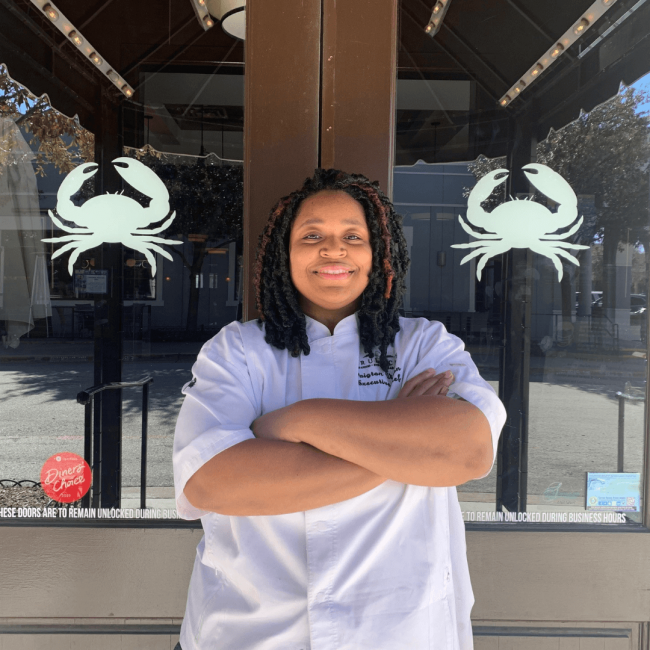 In Austin, Market Support and Regional Partner, Chef Michael Cerny, is all about creating moments at Truluck's. "Food will ignite memories that I'd like to build upon," he says.
One of his favorite Truluck's memories was in his first year at Truluck's 12 years ago. "My first year as the Chef in Miami on New Year's Eve, it was very busy, high expectations, a long shift— and the team executed it flawlessly," Chef Michael says. "The flow from the front door to the kitchen then back to the dining room was in perfect sync. Everything worked as planned. We rang in the New Year with an amazing team! It was the end of the year, but that night set the tone for the next year."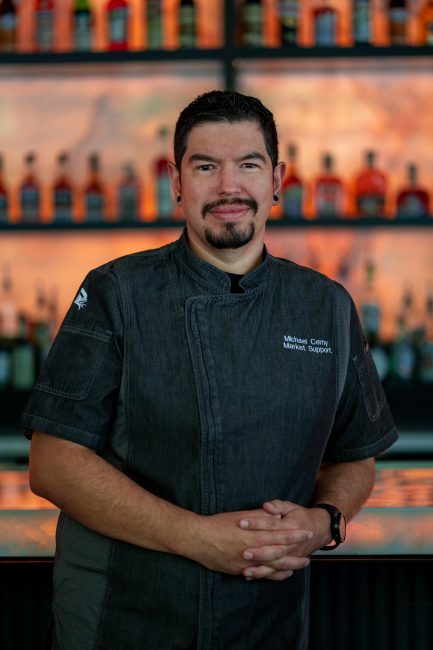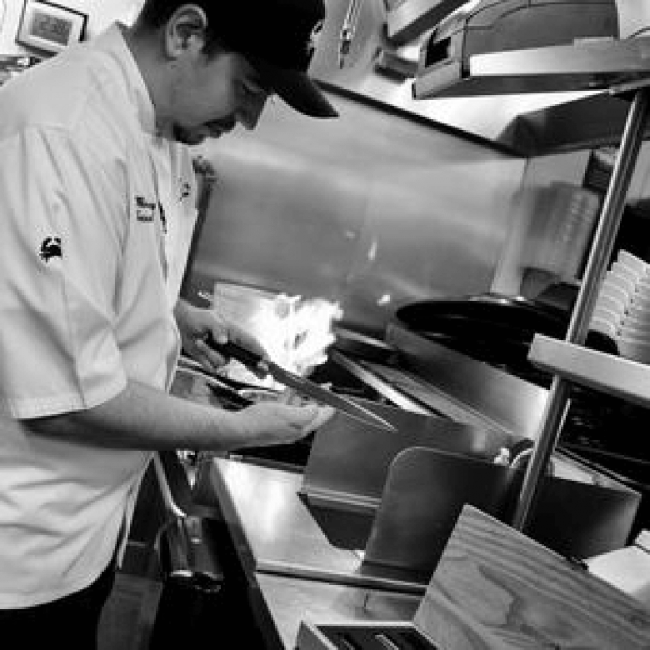 For Chef Shane Flynn, Chef Partner at Truluck's The Woodland's location, working in the kitchen is about passion for the craft.
"Being a hunter and fisherman almost all my life has given me a real understanding and respect of food and how to utilize everything so nothing goes to waste," he says. "My favorite thing about being a Truluck's chef is working with some of the best ingredients you can get and building a culture of people who share a love of food."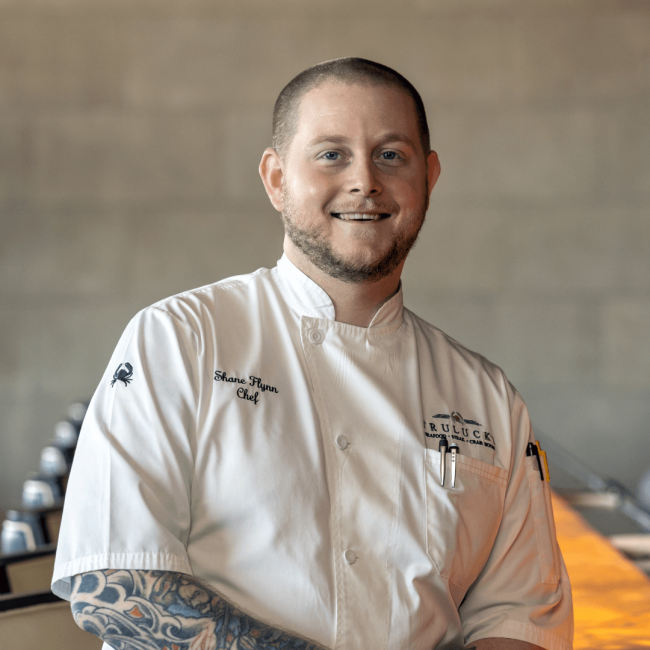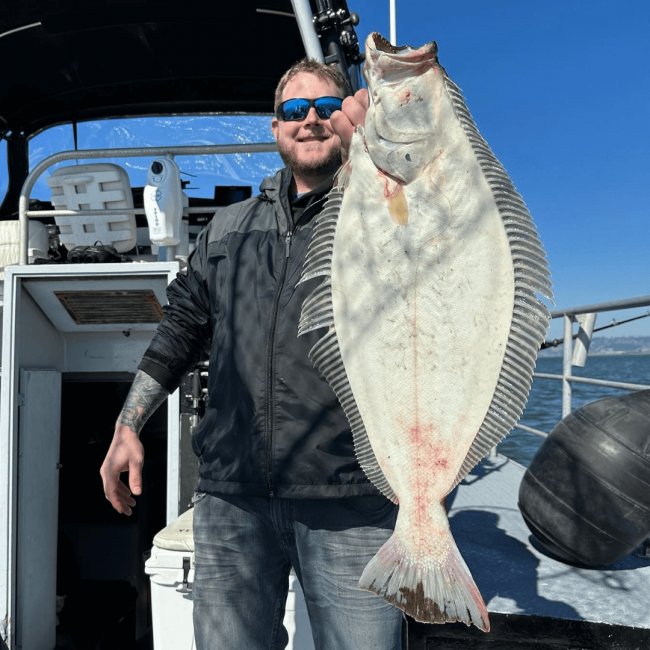 Sous Chef Jordan Gerhardt has worked his way up at Truluck's over the past 12 years—and has even given him a run in with the stars.
"When I worked front of house running food at our Southlake location, I had the pleasure of delivering food to Harrison Ford. He had that old grouchy look to him back in 2013 and was there to renew his helicopter pilot license," Chef Jordan says. "He enjoyed his dinner and a few drinks before other guests started to recognize him. I was nervous to shake his hand, but I had made my way to the host stand just as he was passing to the front door. Again, that grouchy look as he approached the doors and I said behind him, 'Have a nice night, Mr. Ford.' He stopped with one hand on the door and turned to look back at me. He responded to me with his deep scratchy voice, 'Goodbye!' and then left. It was absolutely incredible."

Truluck's Dallas Executive Chef Joshua Moore has only been at Truluck's two months, but he's been a part of the team since Day One.
"One of my most memorable moments so far would be honestly being accepted by the team here in Dallas so fast and the feeling that I have been part of the team for a long time," he says.
His favorite dish to create at Truluck's is the Miso-Glazed Seabass, though if he were ordering, he'd get the ribeye. "Simple yet very flavorful."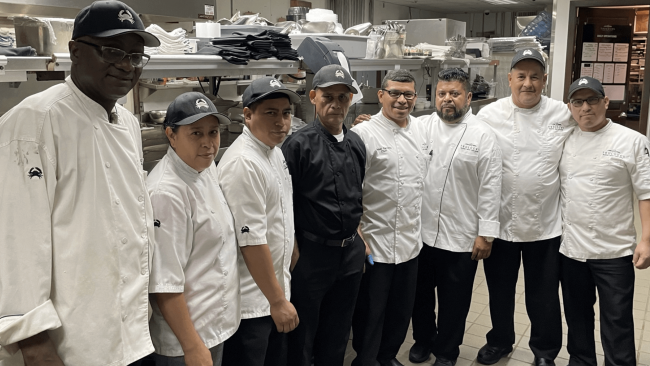 At Truluck's Rosemont, Illinois, location, Executive Chef Michael Tsonton wants to create memorable meals for both guests and staff.
"What inspires me as a chef, at it's very basic, is serving guests. But also inspiring, training, leading and mentoring my amazing crew to work for each other and our team, which in the end serves our guest at the highest level," Chef Michael says. "My favorite thing to eat at Truluck's is a well prepared and caring family meal with my staff!"
Executive Chef Rocco Nankervis, executive chef at Truluck's Miami, has loved cooking as long as he can remember. At Truluck's he brings that passion—and the precision that comes along with it—to work each day.
"I love the challenge of getting ready for service and executing on the line," he says. "The culture of our team, everyone helps each other achieve the common goal of the guest experience."
At Truluck's Naples, Florida, location, Executive Chef Estephan Fernandez is all about creating layers of flavor.
"I have a favorite flavor experience that I strive to provide: I want layers in my food," he says. "Truluck's has an amazing menu already and continues to develop it, but the touch points of garlic, perfect ration of salt and pepper, fresh tomato in our main lobster scampi, the charr from our 1,800-degree broiler, sweet and salt gulf water flavor that pour out of our Stone Crab—these are my favorite to consistently deliver on. I do not want our guest to eat our Bolognese, seared broccoli or end the night on our carrot cake without tasting all the levels of work that we all tirelessly put in each day. I want our guest to get up and remember the immense continuous flavors they had with each bite rather than just one all around dish."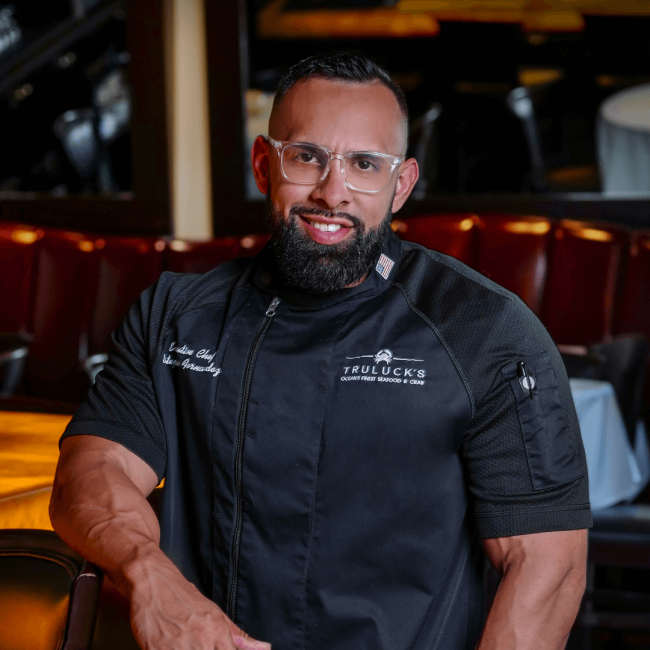 Chef de Cuisine Andrew Diaz, who works at Truluck's downtown Austin location, likes to "incorporate myself in every aspect of the kitchen, from creating tasty and beautiful food to establishing relationships with my staff and colleagues."
This also applies to his approach to food, as his passion lies not only in cooking dishes like Truluck's New England Scallops with Truffled Mushroom Risotto but also growing food. Outside of Truluck's, Chef Andrew's work in agriculture has given him a deeper appreciation for the land that makes him a better chef.
Chef Misael Ramirez, Chef Partner at Truluck's Houston, has worked at Truluck's for 11 years—but not always as a chef.
"I started off as a cook for Truluck's, and they gave me the amazing opportunity to move up over time," Chef Misael says. "I became a chef and worked even more to be where I am now. Never in a million years would I have thought that this opportunity was going to come my way, and I am very thankful for it.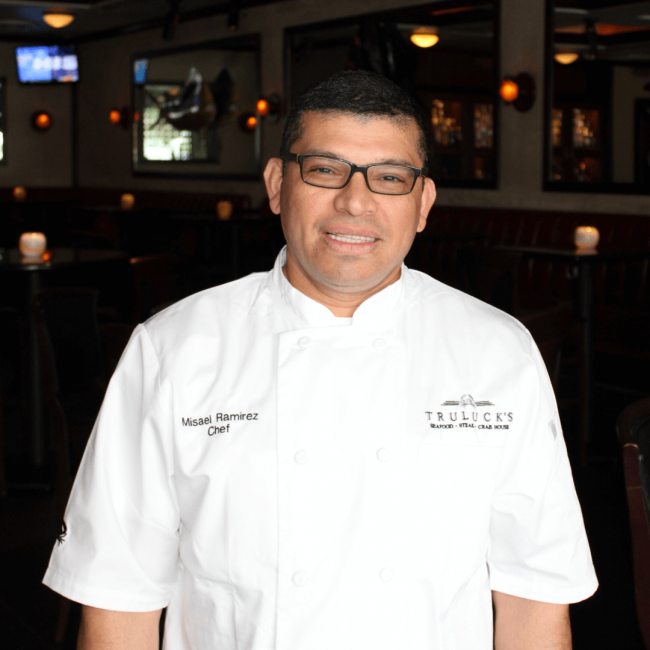 You've heard the phrase, "if you can't take the heat, get out of the kitchen." But that pressure is something Executive Sous Chef Gabriel Lyon thrives on.
"What inspires me as a chef is teamwork, especially teamwork under pressure," he says.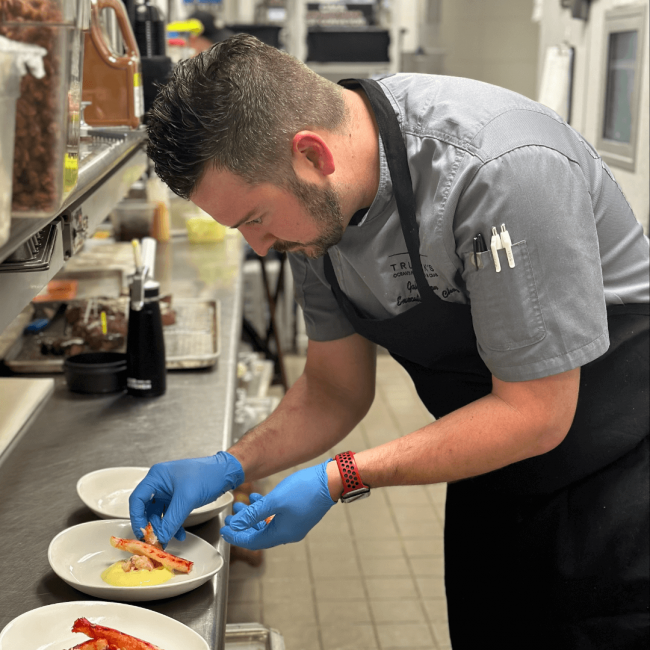 Chef Gabriel loves working at Truluck's because of its caring culture.
"During my first two weeks here in February of 2021, we had a big freeze that shut the city down. Our leadership team made the call to close on Valentine's Day so that the staff could get home safe before the storm came in," he says. "To make sure that even the guest would have a great holiday, we called all of the over 200 reservations and offered to do their food to go. The fact that a company was more concerned about its staff and guests' safety over sales really stuck with me. It made me proud to have finally found my home."
Taste the remarkable creations from the Truluck's chefs and make a reservation today. Your table is waiting.